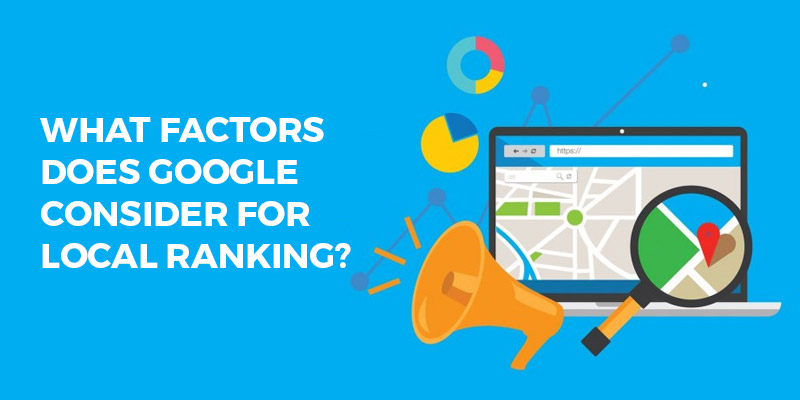 When people search on Google for businesses or places near their location, local results are shown on their pages. For example, if you type "Bakery shop" in Google search, you will be shown a list of bakery shops near your location. Along with that, will be given their address, phone number and other details. If your business is not showing for relevant searches in your area, you need to improve on certain things that will maximize your visibility.
Last Friday, Google revealed its top three ranking signals for organic search; and this Friday, it updated how it determines a business's local ranking. It revealed a new ranking signal for local SEO – Prominence. Google is taking regular steps that is making it more transparent than ever before! Mike Blumenthal and SEJ noticed and reported that Google has updated its Google My Business help page, which shows how you can improve your local rankings with practical guidance on keeping your information complete and accurate. This includes your address, phone number, opening and closing hours, verifying your location, and managing customer reviews. Here are the factors that Google is considering for local SEO.
Relevance
Only if your business information is fully detailed and accurate, will it match what users are looking for. The better your local listing matches a user's search, the more relevant you will be counted. And, this is one of the factors that the search engine is looking for.
Distance
How close you are to the searcher is another ranking signal. If you are a bakery shop, and if the user searching for you is just 2 kms away from you, and there are no other bakery shops within 2 kms, your business will be listed at the top of the list for him. However, this is true only if your listing details are relevant. If a business further away from you has more accurate details than you, it will rank higher than you in local results. Moreover, if you don't specify a location, Google will calculate the distance based on what is known about your location.
Prominence
Google has stated, "Some places are more prominent in the offline world, and search results try to reflect this in local ranking. For example, famous museums, landmark hotels, or well-known store brands that are familiar to many people are also likely to be prominent in local search results."
This means that it is considering how well known your business is in order to rank your business higher in local results. Your business's overall organic search presence is also a ranking factor. So, whatever SEO practices you do on a regular basis to boost your rankings apply to local too. For better and faster SEO results, take assistance from a professional online marketing company and get higher ROI for your business.
Customer reviews
In addition to the above statement, Google also stated that "Prominence is also based on information that Google has about a business from across the web (like links, articles, and directories). Google review count and score are factored into local search ranking: more reviews and positive ratings will probably improve a business's local ranking."
This statement has cleared the fact that Google considers customer reviews and ratings as factors for local search ranking too. However, the word 'probably' in the above statement doesn't confirm that these reviews and ratings will definitely improve local ranking. But, experts have found this to be true. Moz has researched that review signals form 8.4% of all ranking signals.
So, if you are looking for a good local ranking boost, you must keep in mind that –
Fully detailed and accurate business information + accurate location data + SEO practices + positive customer reviews = a possible good local ranking.