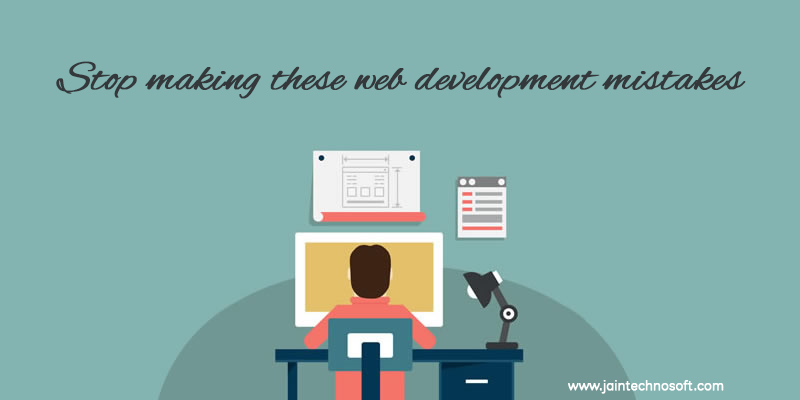 Web development is not an easy task. There is so much to accomplish with so much finesse that the entrepreneur you are building the site for is highly satisfied with your work, which adds to your credibility. Moreover, with so much competition around, you need to be perfect with what you do or else you may land up somewhere way behind the others. However, as humans it is quite natural to commit mistakes at times. This is why this blog has been created to help you understand and learn about some common mistakes that are made, which you must be very careful about whenever you are developing a website. Keep these points in mind to avoid committing the same mistakes yourself. These are the mistakes that leading Web developers in India keep a check on that makes them perfect and reliable.
Ignoring SEO
SEO is an ever changing process that requires constant monitoring. If you think you are an expert in SEO, because of which you postpone SEO to the end of the development process, hold on! Over-confidence about your knowledge about SEO can come at a high price. Make sure you constantly track and monitor the changes made in SEO practices and abide by them right from the moment you start working on a project.
Single browser testing
Different Web developers prefer different browsers to surf the Web and test their Web pages. They tend to stick to that particular Web browser and don't consider testing the pages anywhere else. This is a very basic and considerable mistake made. You must remember that not all Internet users browse the Web with the browser you use. This is why it is a must that you test your site on every possible browser to assure that what looks good on Chrome also works great on Firefox, Safari and other browsers.
Single coding type
Do you think you create a code for your site and it will respond in every situation, and will be supported by all browsers and platforms? This assumption will again lead you to trouble. There exists no universal code that will work everywhere. This is why you need to update the code so that your site can be browsed on every browser and platform that the users operate.
Using outdated HTML
Just like browsers, Web developers also tend to stick to specific HTML writing methods. What they don't realize is that their HTML may be becoming outdated with new ones coming up that match today's standards. This results in poor functionality of the site, inconsistent performance and other issues.
Neglecting responsive design
People today are using all sorts of devices like laptops, tablets, smartphones, etc. for surfing the Web. This makes responsive Web design a must so that you can cater to the maximum number of people who visit your site. Just like you must test your site on a variety of browsers, make sure you design and test your site on different devices too to assure that it looks great on every screen size.