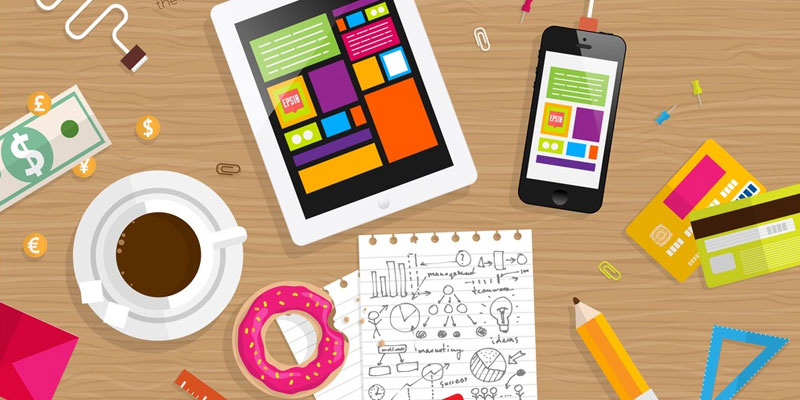 Today, people are so addicted and dependant on the Web that whenever they wish to buy something, even from an offline store, they will first browse the Web to look for any reviews for the product. Same goes for investing in a service. May it be going to a restaurant, a spa, beauty parlour, or anything for that matter, users are always searching for reviews before deciding on whether they want to purchase the product/service or not. This is why as an entrepreneur, you are worried because you are looking to create great reviews for your business and want to bring a whole lot of customers to you. This is where you need to create a portfolio of a five-star quality to rank higher on sites that help users uncover local businesses in your city. In order to build an incredible design portfolio, here are some tips you need to follow.
Quality beats quantity
You need not stuff your portfolio with numerous projects. Generally, no employer will get into the details of all your projects. Employers have multiple portfolios to go through and they cannot afford to spend so much time on a single portfolio as to look at every project. What they may do is glance at the first few projects or else, get into the details of only the first 2 or 3 projects, or maybe the initial and the recent project. They generally spend no more than 2 to 3 minutes per portfolio. So, when you are not getting complete attention on every project, why put in efforts of including so many? Instead, focus on your best projects and include only the selected ones in the most presentable and attractive manner.
Select the best projects
Now you know that you need to include only your best projects. But, how would you know which ones to select? From a whole lot of projects, choosing the best 5 to 6 projects may be a tough task for you. Sort out your strongest projects first. Now, cut short them on the basis of the range and skills you possess. For example, out of 15 projects you have selected, check how many focus on your skill A, skill B and skill C. Make sure you select projects that showcase all your skills equally. Dividing the projects equally on the basis of your potency will let employers know how proficient you are in various fields.
Include all possible details
Employers are not only interested in your final product but, they want to go through the process you went through too to be able to analyze your skill sets better. If you have the 'before' and 'after' versions of your products, it would be great to include them too. If there is no before and after, and it was just a concept you worked upon, make sure to include the project brief. Also, include all possible sketches, mockups, wireframes and notes that are relevant to your project.
Have it checked
All included. But, how will you know if what you have built is actually pleasing and seems complete? You are so involved and confused with your own selections and documentation that it would be hard for you to decide where your portfolio misses the boat. So, ask your friends and mentors to go through it and let you know what they think about it. Ask them if the details are enough, if the content is up to the mark, if your passion and caliber comes through, and every other question you may have in your mind. Or, you may get in touch with professional and experienced website developers in India to assist you with it.