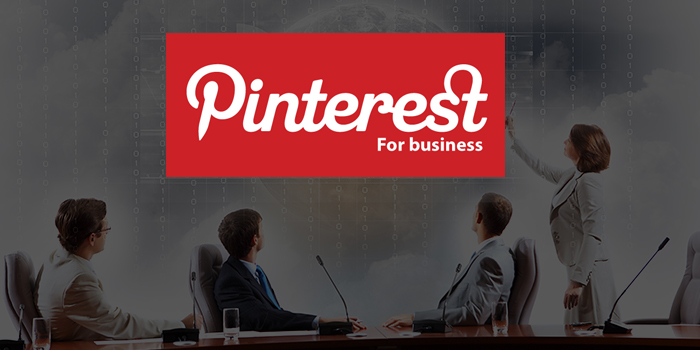 Pinterest is a free social media platform on which you can share videos and images by creating "Boards". You can follow boards of your interest and stay updated on all its activities. Recent reports show that Pinterest is second only to Facebook when it comes to generating traffic. But a closer look show that the life of a single Pinterest pins is at least 1,600 times longer than a Facebook post. So isn't it sensible that your business uses this medium of marketing to reach out to its customers, do some research and also strengthen your content marketing.
Being the top web designers in India, we understand how a good social media presence will help your business. We present you some unique ways in which you can use Pinterest in order to market yourself well on the social media platform.
Conduct Market Research
Pinterest provides you with ample opportunities to conduct market research. The easiest way to do this is:
Find your prospect customers, or rather someone who looks like your ideal customer on Pinterest.
Keep reviewing the website they regularly pin from.
Now you need to recognize the sites that align with your marketing messages and strategies.

Thus you can achieve in few hours what some formal research projects might takes days or weeks. Even the most boring and niche B2B manufacturers can conduct a great market research using Pinterest.
Apart from this you also get to know what are your customers' needs and desires and the comment section on Pinterest can help you improve upon the existing products and also give ideas of how to come up with new ones.
Strengthening your Brand
Pinterest is surely one of the best ways in which you can strengthen your brand. All you need to do is create a profile and boards on Pinterest. Even if you are not very active on it, you can provide Pinterest URLs on your website and make your visitors/ customers to pin the content.
A simple way of doing this is:
Set an account for your business and add content as per your requirement
Book URL searches, searches for your brand, product names etc.
At regular intervals keep checking these bookmarks
Do comment on the pins wherever your brand is mentioned

Most businesses do not pay attention/ or pay very less attention to the fourth point. Doing this will only affect your brand image. It is highly recommended that you reply to all the comments on your brand – thank wherever necessary, address the issues whenever need arises. Addressing the clients' feedbacks is one of the most under-utilized strategies. But once you use it well, the benefits are going to last for a longer time, as customers appreciate being acknowledged and appreciated. Responding to your customers' creates an invisible bond with them. Thus be alert, be active and build a strong brand.
Content Curation
The way in which you can supplement your existing social media and blogging activity is through 'Content Curation'. Through content curation you share the content created by others on your page. This saves the customers from boredom of just seeing your products and services; and you also get to give them ample dose of creativity and keep them hooked on your page.
All you need to do is come up with a beautiful image/ video which can be very easily available on Pinterest and share it on your page. But always remember to give credits to the creator of the pin.
Today social media platforms have become a potent tool to market yourself, create and strengthen your brand. For more details on how you can benefit from social media marketing and what is the exact procedure of doing the same, you can get in touch with us.
We are the leading website designing company in India. Our social media marketing team knows what it takes to make the right impact on the customers' mind. Make most of our services and see your business grow and your brand strengthen.