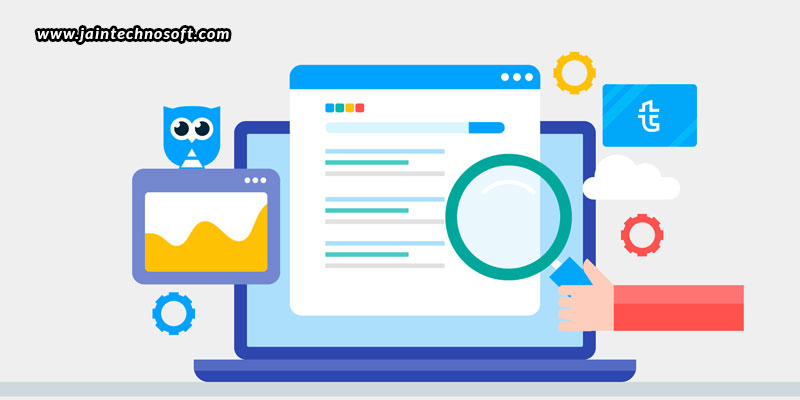 Many websites have everything that's required for a successful SEO strategy. They have unique well-written content, keywords included, links included, call-to-action buttons, great design, relevant images, and a lot more. Yet, such websites do not achieve the success they expect. Why? Maybe it's because they aren't able to satisfy their customers with their content. They may have written beautiful unique content with relevant images and other graphics to support, but the keywords they are targeting may not be of the interest of the customers they are trying to target. And, this could be because website owners may have not paid attention to "search intent" – what the searchers are intending to find. Understanding search intent can be significantly helpful to help you design the perfect content strategy so as to target the right audience in the right manner.
What is search intent?
We've said above that search intent is "what the searchers are intending to find". Let's now explain this further. Search intent is the primary goal that a user has in mind when searching a query in a search engine. Users are generally looking for a specific type of answer as they search, and if they don't find what they are expecting, they'll get disappointed. In fact, if a user searches for a specific term and finds irrelevant information, it sends a signal to Google that the list of links shown to the user doesn't match the intent of the searcher.
Advantages of search intent
Search intent can help you reach out to more potential customers
Is your content is more specific to focus on various search intents, the more users you'll be able to reach at different stages of the funnel. You can thus increase your chances of reaching out to all kinds of users, from those yet to discover your brand, to those who are at the last stage of conversion.
Search intent can improve your rankings
When you focus on search intent, users are certainly going to find more relevant information on your site, which means lesser bounce rates and more click-through rates. And, because you're providing more relevant information, users are certainly going to be more satisfied, which may increase their time on site, and also result in more conversions. With all of this, you're certainly going to see a boost in ranking.
Types of search intent
Informational – This is for the users looking for information on something. This may include definitions, recipes, how-to guides, information about a celebrity/politician, information about a news piece, and the like.
Preferential – This is more of a commercial investigation, which is done before purchasing a product or service. It revolves around searching for more about a product, service, or brand, and comparing one with another to find the best solution out of the lot.
Transactional – This is about making a purchase or subscription, when a user is already in the buying mode, but wants some more information. Here, the terms are usually more branded and specific. In short, it's not about researching a product/service/brand anymore, but about where they could purchase the particular thing; and for any possible sales, discounts, coupons, and schemes.
Navigational – Users may be looking for a specific website, and a particular part of the website. They obviously can't remember the specific URL, which is why they'll go to Google to search for a specific page. So here, the users may include a brand or websites name, the particular product or service they want to purchase, and any other possible relevant specifications, which can help them go to the exact page they are expecting to go to.
Determining and using search intent
Determining search intent – Before optimizing your pages, you must first determine the search intent of your users. For this, you can use keyword modifiers, which can be helpful indicators for search intent; and you can use from a range of trusted keyword research tools to find the right terms. Or, another way is to research SERPs by typing in the keyword you are targeting into the search bar to see what Google comes up with. This will help you understand the types of results Google considers most relevant as search intent for each search term.
Examining your competitors – It is always wise to look out for what your competitors are doing. Look at the top ranking pages to see their tone, their formats, their covered points, and also what they haven't covered yet. Use all this information to create the best and most relevant piece of content on the topic.
Optimizing for search intent – Now you are ready to optimize your content for your target users. So first, include relevant keywords and content around search intent on your pages. Then, also update your title tag, your headings, and your meta descriptions to reflect your specific keyword targeting.
Creating SEO optimized content for specific search intents is not an easy job. Even after following the above guidelines, you may want to hire professionals to help. Recruiting professional SEO services in India can help you give your users the content they need in the most optimized way possible.