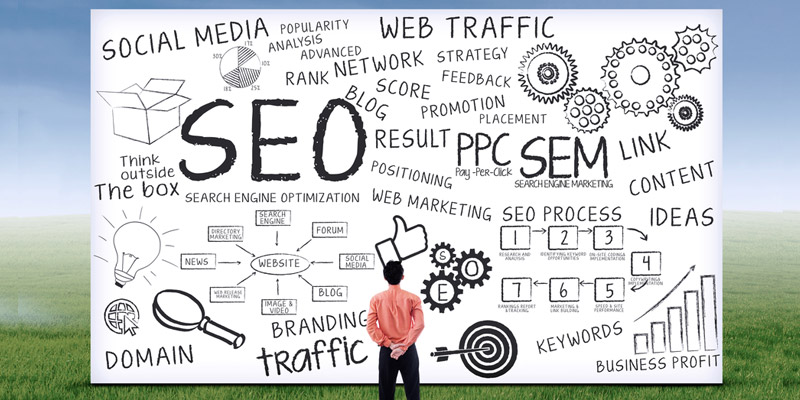 SEO has been around for a long time, ever since search engines have become popular. With time, it has been constantly evolving and the complexity of the search algorithms is only increasing. SEO has changed significantly since its origin and will continue to change even more in the years to come but, it won't ever disappear. Let us take a look at what changes have come till date as compared to the past, and accordingly we may predict what future changes may come about.
The birth and early stages of SEO
When Google first started out, it was full of faults and inconvenience that held results based only on a few factors. SEO then was about some technical best practices and manipulating code. People started building multiple sites, micro sites and mirrored sites. SEO slowly started becoming the cheat code for the internet. People were able to easily cheat Google to get to the top of SERPs by adopting a handful of practices that artificially enhanced their website's quality. For example, when they knew that keyword was a ranking factor considered by Google, they started filling their pages with repetitive keywords, even when there was no requirement. Google started recognizing these malpractices by 2004/2005 and started penalizing these black hat techniques. It was then that it started implementing a series of algorithm updates that added new and more complex ranking factors. Slowly, SEO started becoming a tool for branding, marketing and sales. This is where SEMRush, Moz, WordStream and many others popped up.
The present state of SEO
By 2010, SEO had evolved to a great extent with complex yet predictable algorithms. Websites could still see a rise in rankings with a given set of keywords or keyword phrases. However, in 2011, when Google came up with its Panda update, things began to change. This update started analyzing duplicate content, keyword-stuffed content and filler content that was created only to boost rankings, without providing any benefit to the visitors. Moreover, the Penguin update introduced new ways to analyze inbound links and rewarded only those sites that had natural links, while penalizing those that had links for the sole purpose of building rankings. Google shifted to a new set of factors to decide upon a site's ranking like signals from social media and SSL encryption. Today, Google looks for high-quality and well-written content, and a natural and authoritative inbound link profile. So now, SEO is no more a cheat code; it is a series of best practices. The main goal of Google today is to improve user experience by generating the most relevant results. Thus, you need to focus on quality rather than quantity today in order to provide genuine value to users, and thus rank higher.
The possible future of SEO
So where will SEO move to next? Social media signals, mobile SEO and high-quality content seem to still be holding a place in the future. Fact checking is supposedly to become the new ranking factor, where your content will be compared against the Google Knowledge Vault to help interpret the Knowledge-Based Trust Score. Thus, there will be a lookout for more accurate articles and posts. So, you still need to focus on providing a unique experience to your users throughout your site. Include unique high-quality content that provides context and personalization. This is all that we can predict but, Google has its own ways. So, all we can do is wait and watch! However, wherever you get stuck up, you can always get in touch with Jain Technosoft, the best SEO company India for all your SEO requirements and assistance – whether now or the future!