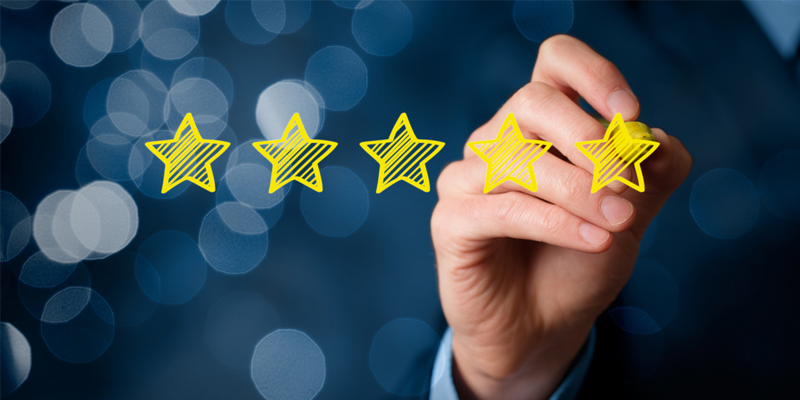 How important are reviews for a business? Have you ever thought over this? We'll tell you. Almost 90% of customers read reviews before deciding to visit a business. 88% of customers highly trust online reviews. 72% of customers will take a step forward only after they read positive reviews about a business. 31% of customers are likely to spend more on a business that has positive reviews. Now, what do all these statistics say? It's clear! Reviews can definitely boost our results! In fact, reviews account for 9.8% of ranking factors. Therefore, you cannot ignore reviews while planning an organic SEO strategy.
How can reviews help SEO?
Let us learn in detail how reviews can actually benefit SEO, and in turn the business.
Appropriate keywords
You need to have the right keywords in your content to target the right kind of audience. There can be nothing better than reviews to do so as the reviewers will be using the similar kind of words and language that your target audience will use. So, you can target more traffic through the right keywords.
Number of stars
Google considers the ratings given to a site while ranking. Those that have the highest ratings will rank higher. Reviews along with content also bring in stars. Thus, reviews can boost your authority and thus, have Google considering you. Moreover, when visitors view these star ratings in SERPs, they can instantly decide whether they can trust your product or not. More the number of stars will drive in more traffic and possible increase sales.
User-generated content
As we all know, content is king. Thus, you must always have unique, relevant and valuable content on your site that offers a great user experience. It should be helpful to those who visit your page and should have such an impact on them that they are likely to share your content on social media. So, what can be better than fresh user-generated content? Content coming directly from viewers is more influential for future customers.
How can you make the most of reviews?
Now that you know how useful reviews are, you need to know how you can make the most of them. There are many ways to do so, out of which the best ones are listed here. Or, you may also hire the best SEO services in India to help you.
Use strategies, email campaigns and social media platforms to encourage reviews.
It is not only about gaining new reviews but, it is also about improving your ratings to increase conversion rate. Understand what customers want from you and try to improve on it.
If your reviews include the right information for your products, rich snippets on your product pages can help them show up in SERPs.
Reviews are a way you can communicate with your customers. If you have reviews, it means the customers are interested. So, stay in touch with them. Even if you get negative reviews, answer them and convince them that you will improve on the faults.
Google relies on third party review sites to determine the reviews of a site. So, make sure to sign up with the best third party review sites.