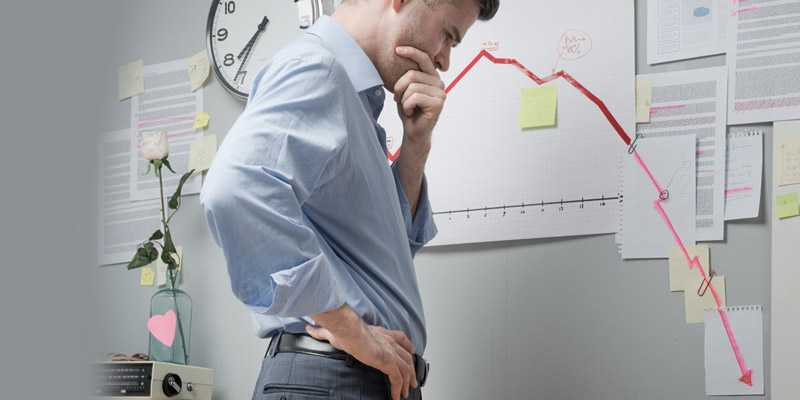 Your SEO strategy is constant and in place. You also invest enough time and effort into your online presence. Agreed. But, does that mean that your rankings are gradually going to increase with no disturbances? Not really! It isn't always true that you will see an increase in rankings, no matter how careful or experienced you are. There may be times when you will see your ranking drop. So, what do you do then? Before you try to do something, you will definitely try to find out what caused the ranking to drop, so that you could make appropriate changes.
Technical SEO and online visibility are those factors that are too complex to understand. There are a wide variety of options that can affect your organic search ranking. It may be your hosting, it may be your social media marketing strategy, it could be anything. Let us get down to the technical issues that might be causing you problems. Technical issues arise when your website isn't structured the way Google can view or interpret. And, when it lacks to do so, it won't be able to index your site, which will drop your ranking.
Functional errors
Having small errors like broken internal links, or large ones like inability of your pages to load or run properly, may result in ranking loss. Pages not loading quickly is one of the biggest reasons of a poor user experience. You need to run performance tests on multiple devices to check for any of these errors.
robots.txt
robots.txt instructs Google not to view and index what is on your site – partially or entirely. You can prevent certain pages on your site from being indexed with the robots.txt file. This function is highly used in case of duplicate content pages. However, any mistakes in the robots.txt file can result in entire segments or the entire site being prevented from being indexed. So, check for any errors immediately.
Hosting provider
The first and foremost thing you need to do is check to see if your site is temporary unavailable, not being served properly, or having page loading problems. All of these issues arise because of your hosting provider. So, check with them immediately and ask for a solution. If you are not receiving consistent service, make sure you switch.
301 redirects
Setting up an improper 301 redirect could result in a number of errors like duplicate indexing or page losses on your site. So, when you are using 301 redirects, you need to be really careful! Do not mistakenly use 302 temporary redirects or any other functions that may forward traffic.
Do you think it is easy to spot such things? Obviously not! You need to hire a good degree of technical expertise to find out and solve any of these technical SEO issues. However, if none of these errors seem to be affecting your site, you need to look towards other non-technical issues. Google uses various algorithms to rank your site. These include Panda that analyzes the quality of content on your site, and Penguin that checks for the quality of inbound links on your site. So, any issue with the content quality or inbound links will significantly affect the rankings of your site.