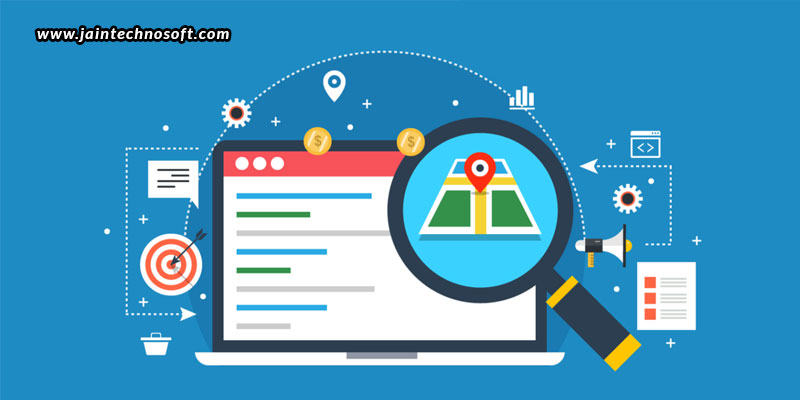 The year 2020 brought about a significant digital rise. With everything being under lockdown, and social distancing being practiced, both individuals and businesses began going online. Individuals shifted to online purchasing and bookings, and businesses shifted to online selling. Even traditional businesses realized that they need to shift to digital. And this change in scenario brought with it the increased importance of SEO.
SEO has always been the most practical and cost-effective way to reach out to potential customers in the shortest possible time.
SEO can improve a website's overall searchability and visibility, regardless of the industry, or the kind and size of business. But that's not all. There is a lot more that SEO can bring to your business.
If you just want to quickly look through the main points, here's the list of Top 5 Key Benefits of search engine optimization For Your business that we've considered:
SEO can bring in more traffic
SEO can build trust and credibility
SEO offers a great user experience
SEO boosts engagement and conversions
SEO boosts sales and revenue 
1. SEO can bring in more traffic
Search engines always want to offer the best service to their users, which means they want to give the best results on every user query. This is why they consider every SEO element while ranking pages.
So, if you have an optimized website, you'll rank higher on SERPs, which means you'll have more visibility, and thus more traffic.
2. SEO can build trust and credibility
When users search for something on a search engine, they're likely to trust only the first few links that are shown on the SERPs.
The highest clicks are attained by the first three links, the second highest being achieved by the next seven. Links on the second page and further may or may not have any clicks at all. Why? That's because users trust search engines to show them results based on their research. In this way, the trust that they have on search engines is also transferred to your website, which means that if you have an SEO factor, you also gain user trust.
3. SEO offers a great user experience
User experience is of utmost priority. Ranking high on SERPs will mean users trust you, but for how long? If the users visit your site only because you're ranking high, but they don't find your site as worthy, they'll almost immediately bounce back.
When many users do the same thing, your bounce rate increases, which signals the search engine that you're not as credible as you seem to be, and this results in you losing out your rank.
Just as much as SEO helps you get to the top, it also helps you retain your position by offering a great user experience. When more users are returning to your site again and again, search engines are convinced of your credibility, which helps in making your SERP presence stronger.
4. SEO boosts engagement and conversions
When you get traffic coming in onto your site, you need to keep them with you for longer, and convince them to close a deal with you. Taking your visitor right from the landing page to the conversion page to close a deal is the actual success your business needs. And, how is that possible? Through SEO! It is SEO that brings your visitors onto your site, and it is SEO that takes them all the way to the end.
Every piece of content, images, videos, infographics, and every other element correctly in place is what is required to increase a visitor's time on site and conversion rate.
5. SEO boosts sales and revenue
SEO is absolutely important when you're trying to sell products, making it an absolute consideration for eCommerce stores. Until and unless you provide your visitors with a seamless experience, they aren't going to be lured to make a purchase with you.
While showcasing your product, you need to have perfect pictures from all angles, a great description, every detail mentioned, and a how-to video is possible.
Your visitors must feel the product without even being able to touch it. This is what will compel them to make a purchase. Thus, SEO is certainly important to boost sales, and hence revenue.
Final Words:
As you can see, SEO is beneficial for every aspect of online business, right from bringing in traffic and engaging the users to convert, to boosting sales and revenue. SEO is thus a great way of doing business. It is thus a business investment that can help reap great benefits. You must therefore hire an SEO company in India to help with your SEO tactics.
Hiring professionals is important because SEO is an ever-changing environment, where it both important and challenging to stay on the top of the changes. But, hiring professionals who know the job can do so with ease, which can prove to be a very cost-effective SEO marketing strategy to gain business.