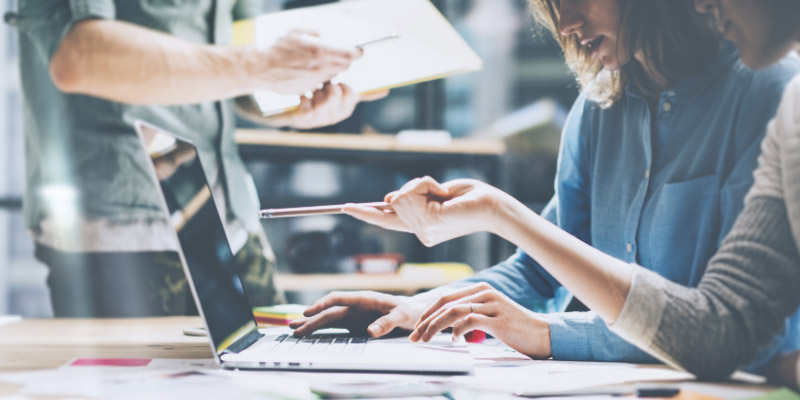 Having an analysis and statistics about your industry is not only imperative, but also beneficial. So, here are some important digital marketing stats that can help you make a lot many considerations, and influence your decisions.
Global digital transactions and payments are only going to increase
Global digital volumes are expected to increase by more than 10% by 2020, which means having more than 700 billion transactions! This will heavily influence retail customers, who are now using mobile and online channels to adopt the next-generation payment methods. It is also predicted that more than 50% transactions that will be carried out by then using a credit or debit card will be made wither online or through mobiles.
The importance of Conversion Rate Optimization is declining
While surveying hundreds of marketers and eCommerce professionals, almost 40% said that they don't consider Conversion Rate Optimization as important. This means a decline in the importance of Conversion Rate Optimization, which was more than 50% earlier. However, optimization is always important in every aspect. So, you can always get in touch with professional companies offering expert SEO services in India to help optimize your site and business.
Conversions, revenues, and products viewed are higher on desktop than mobile
Although we always say that people of all ages are glued to their smartphones all day long, and that they use their phones for everything from browsing to shopping to payments, mobile commerce still lags behind. When compared to desktop, mobile eCommerce is comparatively lesser preferred, which impacts conversion and revenue. Although the traffic seen on mobile and desktop is more or less the same, there are huge differences in the conversion rates and revenue per visitor. Where conversion rates on mobile platforms is somewhere around 1.50%, the same is more than 3% on desktops! Also, the revenue per visitor is more than double on desktops, when compared to mobiles. To add to that, the number of products viewed per customer on average is also far higher on desktop.
Negative reviews increase during the last three months every year
From a million online reviews, it has been surveyed that the number of negative reviews on websites rises at the end of every year, that is, during the festive seasons of Diwali, Christmas, and New Year. And, the main cause for this issue has been found to be slow delivery. People have either been complaining for late delivery or poor customer service, which is why the website gets only a one or two star instead of the four or five stars it normally gets. This is all because there are lots of orders to complete during the festive season, beginning from Diwali, and going right up till the New Year.
Facebook native videos generate more comments and shares than YouTube
While studying more than 1,80,000 Facebook profiles and 7.5 million Facebook posts, it has been found out that more than 90% of the profiles use native video. Moreover, Facebook native videos result in more than 500% more comments than on videos from the largest video channel – YouTube. To add to this, Facebook native videos are almost 500% more shared as compared to YouTube videos, and have more than 150% higher average interaction rate as compared to YouTube videos.