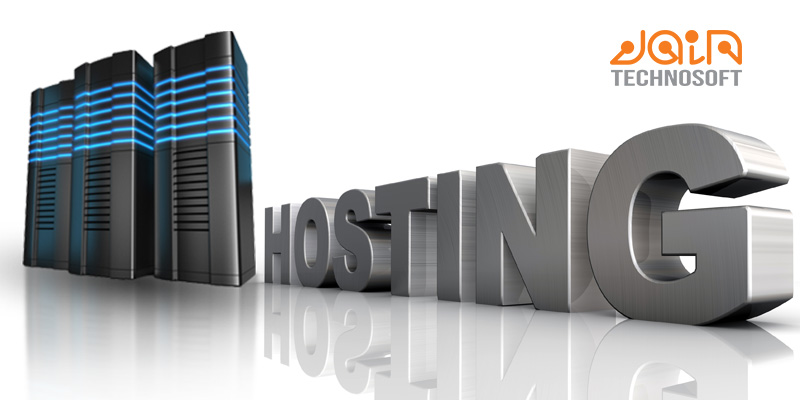 A web hosting company is one which provides services that connect your website to the internet. There are thousands of web hosting companies, all of them promising to have the best of unlimited resources and knowledgeable support. So how can one decide which is the best web hosting company for his or her business?
Know Your Hosting Needs
First and foremost, find out what you need for your business. Ask yourself the following questions first:
What kind of website are you building?
Do you need Windows applications or any special software?
How large a website do you need?
What are the future scopes for your website?
Look into these questions properly, check the company's area of specialty and decide on the one that understands your specific needs.
The most basic and best option for a new business to start up with is a shared hosting account. It is affordable, easy to maintain and quite sufficient for a beginning. It provides single domain only and limits the features, bandwidth and data storage but, it is quite favorable to new businesses that don't expect significant traffic on their websites.
Multiple Add-on Domains
Domain names are cheap and that is the reason why most webmasters own dozens of domain names. To host these domains, extra hosting space is required. Hence, it is important to have a hosting account that allows adding multiple domains. Generally, most hosting companies allow at least 25 add-on domains in a single account.
Server Upgrade Options
If you want to start with a shared hosting account but, you expect your website to grow bigger in the next few years, then you should choose a web host that can help you upgrade later for more processing power, memory capacity, disk storage and better security features.
Renewal Prices
Hosting accounts are very cheap on signup prices in order to attract customers. But, they are charged much higher on renewals. You should check the terms of service of the company and make sure you are okay with the renewal prices before you sign up with them.
Refund Policy
Check for the refund policy of the hosting provider. It is important to stay positive but it is even more important to be prepared for the worst. Hence, some points are to be taken into consideration beforehand like if in case you need to discontinue after the trial period, how much money does the company refund, what are its refunding policies and if there are any cancellation charges.
eCommerce Features
If you are running an e-commerce website and do transactions on your site and use shopping cart software, it is important for you to pick a web host with sufficient e-commerce features support. Check if it provides SSL certification, dedicated IP, and one-click shopping cart software installation.
Limitations on Hosting Accounts
Hosting companies will first say that you have unlimited hosting facility. But, they will later suspend your account if you are using too much CPU power or violating the rules. It is important to read the rules and check for the transparency in terms before signing up on a web host.
Email features
If you wish to host email accounts together with your website, then you should look at the email feature before signing up. Generally, hosting companies provide you with your own email like email@yourdomain.com. Check for how many email accounts are provided for free.
Subscription Period
Never sign up with companies that ask you to sign a contract for more than 2 years unless they provide anytime money back guarantee.
Site Backup
There are times when your site might crash, get hacked or you may confront a hard disk failure. In such a case, you will lose your entire site's data. Thus, you must choose a web hosting company that does site backups regularly and can restore back your entire or major part of your site immediately.
Technical Support
Look for companies that provide 24×7 technical support. See what are the different ways you can contact them – phone, email or chat. Find out if they will be able to fix your issue in case of any problem immediately.
Price
This is the one of the major feature that must be considered but, not necessarily the most important one. Deciding upon the cheapest proposal may not always be the best deal. Check out for all the features in detail and then compare properly between different providers with the same features and then come to a decision.
To sum it all up, the right web hosting service is not only the best ranked web hosting company in the world. It is the web hosting that best suit your business type and provides all that your website requires. If you are looking for such a company, Jain Technosoft with its excellent web hosting services for WordPress, Ecommerce, CMS, VPS and shared web hosting is the key.