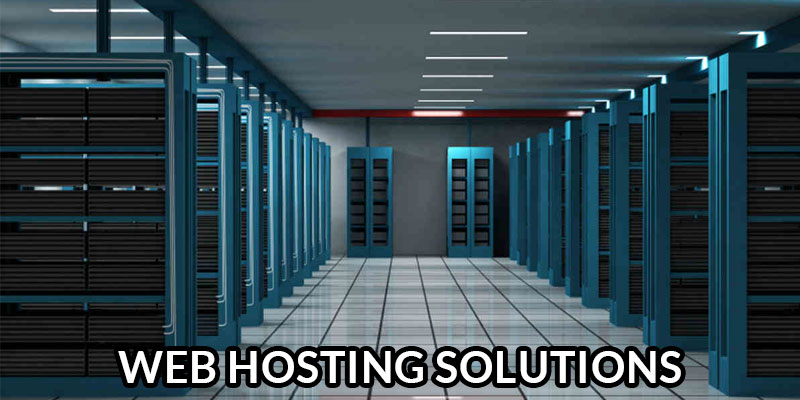 Web hosting is a service that serves your website to your users. A web hosting provider shares your site on servers in a data center with faster connections. It is an internet hosting service that allows business owners to make their website accessible via the World Wide Web. There are different types of web hosting services that are available for websites.
Free web hosting
Free web hosting is the best option for websites with small businesses and low traffic. But, you cannot use your own domain name in such type of hosting. You will have to use the name given to you by your host. Hence, you will be having limited control. Your choice of monetization strategies will be restricted because free services will run their own advertisements to earn money. Another drawback of free web hosting is that the technical support will not be very reliable.
Shared web hosting
As the name says, a shared web hosting requires more than one website. Hence, when you opt for this website hosting type, you will be sharing one server with multiple other website owners. The websites that share one single server will also be sharing the software applications. This type of hosting is affordable because the operating costs are shared but, since the server is shared by multiple users, the speed is reduced. Shared web hosting provides you your own domain name and also offers multiple software solutions like email, database and editing options.
Reseller web hosting
In reseller web hosting, the account owners have the ability to use their allotted hard drive space and bandwidth to host websites on behalf of third parties. The reseller purchases the host's services and sells them to customers at higher rates. This is a good option for those with multiple websites as it makes it easier to manage many websites under one control panel.
Dedicated web hosting
This is the most expensive type of web hosting and is suitable for large websites with high traffic. This is the most powerful and secure web hosting. The users opting for this service gain full control over their own web servers. The users have full administrative access to the server which means that they are responsible for the security and maintenance of their own dedicated server.
Virtual Private Server hosting
This is a type of web hosting plan that acts like a dedicated one, which means that you get some of the resources so that it feels like you have your own dedicated server. This is more expensive than shared hosting but, cheaper than dedicated web hosting.
Cloud hosting
This type of hosting is based on Cloud computing technologies that allow unlimited number of machines to act as one system. It allows easy integration of extra resources such as space and RAM. You will have the freedom to modify all the server software to your needs. These servers are stable and secure and they don't suffer from hardware problems. This hosting service is also economically efficient as it provides more resources and fast servers as compared to other hosting services.
Now that you know all about the different types of web hosting services available, you can decide on which one suits your business in the best possible way. For any kind of web hosting services, you can contact Jain Technosoft, a leading web hosting company in India.