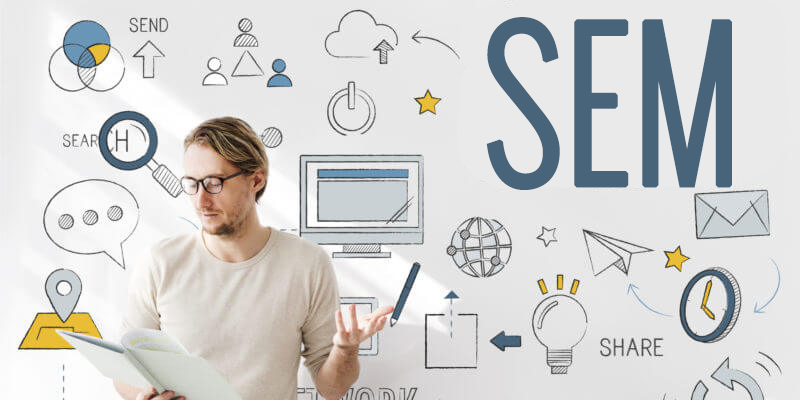 Google has always been changing, and you need to keep up with the changing trends if you want to stay ahead of the competition and be visible on SERPs in order to get more traffic and increase your chances of sales and revenue. A professional internet marketing company in India always makes sure that it abides by the latest trends to serve its clients in the best possible way. Have you recognized and taken advantage of these few recent significant changes that Google has made?
Organic SEO
Google is no more only an information engine that only reads Web page content and stores it in an indexed database. Now, you need to make it easy for Google to read, store, and recall your information so that you have a bigger opportunity to stand higher on SERPs. This is because Google is now changing from an information engine to a knowledge engine by aiming to understand user intent and provide the best answer for it on the first page. Other than the normal results, Google also shows a special knowledge panel that contains additional details about what the user is looking for to bring him the perfect answer. This is why you must market your keyword strategy and make sure you are not optimizing for short keyword terms that are already well catered to by Google.
AdWords campaigns
AdWords campaigns are one thing that may be left unattended for longer periods of time. However, it is advised that you keep a frequent check on them. And, if you haven't yet done so in a while, it's significant that you do so now. Have you noticed that earlier, SERPs used to have two columns, with one for AdWords ads, but now, it is a single column that appears the same on both mobile and desktop? Another important change that you may have definitely notices is that earlier, SERPs had up to 11 ads at the top of the page, but now it has only 4 ads at the top, and 3 at the bottom of the page. This reduced space and chance has made keyword optimization and bidding highly important. Additionally, the AdWords text has been highly expanded; where earlier it was limited only to a headline, sub-header, and link, but now there is much more opportunity to drive attention to the brand, internal sitelinks, and reviews.
RankBrain
RankBrain is the latest artificial intelligence feature that can process search results and provide relevant results for users. Although there is not RankBrain score and one can't optimize their website for RankBrain, but it plays a significant role in interpreting both the searcher's intent and website content to find the best match for the user. This is why you must ensure that your content is fresh, relevant, and engaging. You must provide high-quality information-rich content that clearly and accurately describes your brand/products/services.
Mobile optimization
Google had updated its algorithm in 2015 to rank Web pages that appeared correctly on mobile higher than those optimized for desktop because the world was going more and more mobile. However, it has changed ever since. Google has now announced that it will split its page index into two indices – one for pages optimized for mobile and another for those that are not. Also, the index for non-mobile-optimized pages will not be updated as often as the mobile-optimized index. Therefore, brands that are not optimized for mobile may not have the most updated information in Google and may not appear in mobile search.