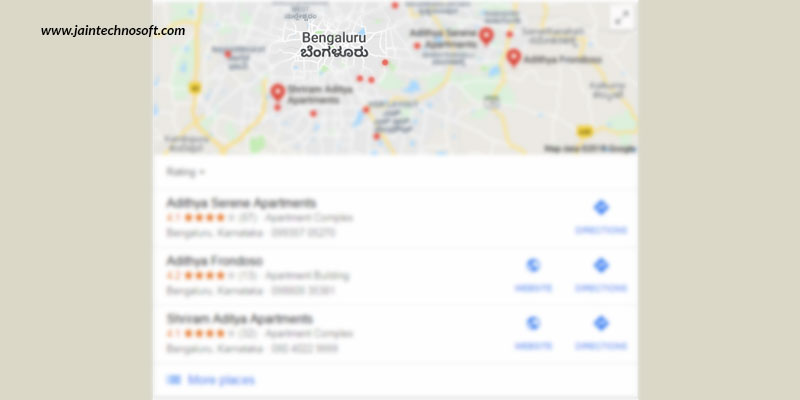 When introducing new promoted places ads in Maps earlier last year, Google noted that local searches are being made faster than overall mobile searches. Also, it saw that mobile searches were both than desktop searches. This is why the search engine has been ramping up efforts to monetize all local mobile searches since then. It has come up with new kind of Google ads on local search, along with features like LIA data in Maps and Knowledge Panels with inventory search capabilities, showing in Local Finder, and including ads in Local Pack. All these ads seem to appear primarily on mobile results, while limited testing being seen on desktop results. Looking at all of these changes, a survey was done.
This survey considered 110 keywords across 100 major US cities, making it a total of 11,000 SERPs. These keywords belong to 11 major categories that were the most popular and most competitive in those large cities. These categories included apparel, medical, hospitality, fitness, finance, insurance, legal, automotive, consumer goods, services (home), and services (other). All of these terms would definitely have local pack results, which is why they were selected. So, here are the results that showed up out of the survey.
Local packs with ads, and the numbers
Well, what was actually expected from the survey was lesser than 5% of local packs with ads, and numbers in only 1% range. But, the results were completely conflicting! As per the data set, almost 35% of SERPs with local packs had ads. And, the prevalence of pack ads ranged wildly from 10 to 64%. In fact, there were certain keywords with more than 90% local pack ad prevalence. These included car insurance, bankruptcy lawyer, oil change, mattress sale, storage, auto glass shop, and personal injury attorney.
Number of ads in a local pack
It was seen that every local pack with ads has only one single ad, which appeared in addition to regular pack listings. As per the data set, more than 99% local packs had three regular or organic listings, and the rest has two listings with or without ads.
Linking to Google
Local packs ads are more like regular local pack results than AdWords ads, as they are linked directly to a local panel – a rich Google result. Without any variance, 100% of all the local pack ads in the survey linked back to Google.
If you still haven't taken up Google local pack ads seriously, its time you do so now! After all that you have read above, you can clearly understand that your visitors are seeing these local pack ads more often than you can think about. Local pack ads are currently an extension of AdWords, which requires you to set up location extensions. Also, get your Google My Business listing in line to make sure that all your information is up to date; or get ready to lose out on direct clicks that could otherwise drive phone calls, foot traffic, and most importantly, conversions! With more than one-third of local packs across competitive keywords showing ads, you need to get serious and hire professional SEO services in India to help you.