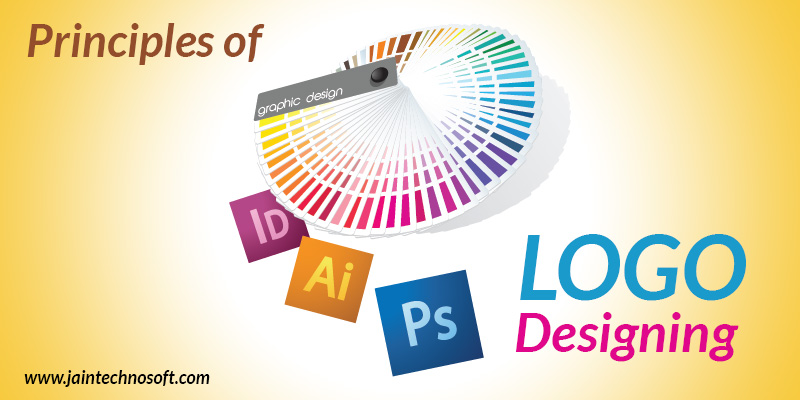 A logo is a symbol that is used by companies as a brand identifier to have their products or services immediately recognized by viewers. It may be a symbol, an illustration or might be composed of the name of the organization.
Logo designing is one of the most difficult tasks that needs to be perfected by graphic designers. A logo should be kept simple yet eye-catchy so as to be easily memorized by the viewers. In order to make your logo stand out in a crowd of millions of logos across the world, you need to put in efforts and time to understand what the company is about and how the viewers can relate to the company when they look at their logo.
Fonts
You might want to create a great unique design to show your skills at designing. But, you might be wrong at overdoing the logo. As said earlier, a logo should be simple. Simplicity in its design as well as its text is essential. Avoid using very fancy fonts. Keep it simple so as to be understandable even from a distance. Try using one font style in the logo or a maximum of two. But, make sure that when you are using two different fonts, they should complement each other and the logo should be comforting to the eyes.
Colours
Colours play a vital role in logo designing. Every colour has a different meaning – red represents love, blue represents strength, yellow represents happiness, orange represents freshness, green represents serenity and purple represents royalty. For every different country, different colours can also mean patriotism. For example, in India, the combinations of orange, white and green; and for USA, red, white and blue. But, these combinations might not mean the same in other countries. It is not at all necessary that you stick to these representations but, make sure that when you combine two or more colours in a single logo, then the overall outcome should be appealing to the eyes.
Pictures and images
As far as possible, you must avoid putting images or pictures in a logo. Famous brands like Starbucks and KFC have no doubt been successful at creating an excellent and impactful logo involving an image. But, this was done when the market was not so competitive and they were selling products different from the others in the market. Now, in this competitive and cluttered market, you need to create logos that easily connect with the audience. At the most, you can create literal logos that involve illustrations and drawings that connect to your brand identity. For example, the logos of shell, target, jaguar, apple, red bull and red hat – all have illustrations relating to the words used in their respective logos.
Vector graphics
Earlier, logos were only restricted to prints and then they started expanding to televisions. But now, with the use of internet, logos are placed everywhere – on mobile phones, laptops, websites and social media sites. Hence, your logo should be able to fit perfectly on every kind of screen size. It shouldn't lose its quality or shouldn't pixelate when taken to larger screen sizes or zoomed in. In order to maintain its quality and be flexible to adapt to different heights and widths, you must use vector graphics for your logo.
Some business owners design their logos on their own to save money rather than spending on hiring professionals. But, logo designing is a diverse art that can build or break a brand's identity. Hence, it is advisable that you hire experts to do the job for you. Jain Technosoft, with its creative team of professional logo designers has served a large number of clients with their exceptional logo designs. They design logos with great concepts that summarize the company in a single symbol.