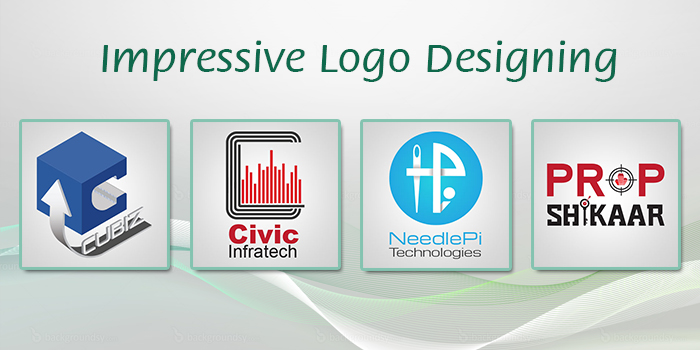 A logo is a visual representation of what your company stands for. It is a symbol which you use to represent yourself, a symbol which creates an identity for your company. It should successfully convey your intended messages without using any additional explanation. This way, your logo creates a brand identity for you. Therefore it is crucial that you choose a logo which not only creates an identity for your brand, but also sets it apart from the crowd.
So what does it take to create an impressive logo? Logo designing is definitely more than just using a picture or symbol. In fact it involves an in-depth understanding of what one perceives and what one views. And for this reason, two main ingredients of a good logo are:
Remarkable concept
Remarkable execution of the concept
Along with this a logo will be considered good enough, only if it can be easily printed in different sizes and is efficient even without the color effects.
A remarkable concept is one which has the following elements:
Creativity
This is perhaps the most vital aspect of logo designing. By creativity we mean that the logo design should not be similar to something which already existed in the past. It should surely be unique and easy to comprehend. This is a MUST if you want to build a brand identity for your products and services. Lack of creativity or a low level of creativity will surely have a negative effect on your business.
Simple and Original
Yes, nothing can beat simplicity and originality. In fact if you analyze the most popular logos throughout the world, you will understand that all of them have this one thing in common. They are all simple, and without any doubt they are all original. The best examples of original, simple yet coherent logos are Apple, Nike, Puma etc.
Timeless
Everyone wants their business to stand the test of time, and so your brand needs to be timeless too. Logos are one of the best ways of brand management. A good logo will remain good for 12-20 years from now. Therefore it is important that you consider the time factor whenever you are choosing a logo.
Sensible selection of color
The color of the logo can either make or break the deal! Therefore make a conscious effort to choose such colors which add life to your logo. In fact it has been seen in several cases, that in spite of having a very simple design the logo is quiet popular only due to the right choice of colors.
Versatile
The acid-test for any logo is its versatility. Your logo should not only be simple and attractive, but it must also be compatible and adaptable to different mediums in different contexts. A versatile logo will boost your branding strategy.
Along with the right concept, it is important that you execute the concept well. For this it is highly advisable that you take the services of professional logo designers. Follow these tips and see your logo boost your business and contribute to its growth.