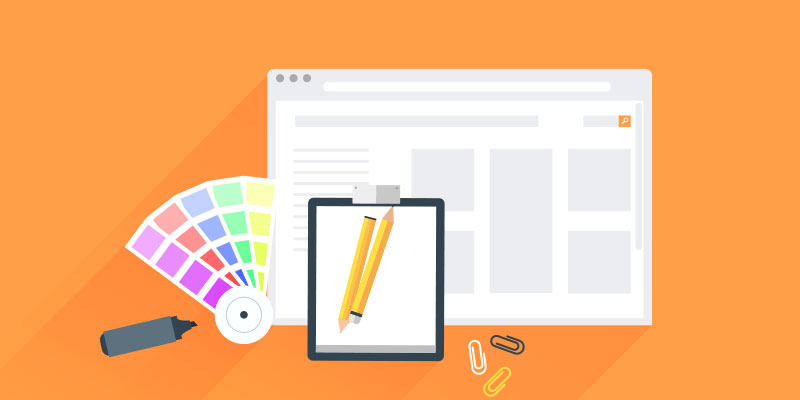 Whatever kind of website you have – blog, eCommerce store, portfolio site, etc.; the success of the site highly depends on its design. There are certain web design issues that you may face if you don't hire the right website designers to do the job. Below are some elements you must take special care of if you don't want to have any designing issues on your site.
Your site's purpose
Your website should be able to speak about its purpose instantly. If it fails to let the visitors know the main idea of the website, they will not take any effective action like signing up, purchasing a product/service, etc. If your visitors cannot determine the purpose of your site immediately, you should check which design elements are hindering the communication of purpose.
Colors
The colour scheme you choose should complement the message you want to convey to your visitors through your site. Colours have a psychological effect, and almost every colour has a symbolism. Choose the colours that are most appropriate for your business type and make sure they don't affect the readability.
Fonts
Fonts have a great impact on the overall design of a website. The font style, colour, size and case should be very carefully chosen so that it blends well with the design, and complements the message of the website. If you are using varied styles, sizes and colours on a single page, make sure they complement one another and don't take away the professionalism of the site.
Headings and sub-headings
You must take the opportunity of using heading and sub-headings on your page effectively. These elements instantly let the visitors know what the content is about. Different headings will help attract the attention of the users to a content they would not have read otherwise. Headings and sub-headings not only make a page look organized, but also make it easy to scan.
Images
Instead of placing chunks of text on your page alone, use relevant images too. Scatter images around the page to make it look interesting. Make sure to use high-quality professional images that are relevant to the subject matter.
Clutter and white space
If your page is too cluttered, it will not be able to communicate with the visitors effectively. If there is too much on a page, the visitors get distracted by extra items. Make sure you provide only the most important elements by removing the extra unnecessary content. Keep your page layout subtle and provide enough of white space in between. Again, you need to be very careful on deciding the amount of white space you need to provide. Very less white space will make the page appear cluttered, and too much of it will make the page look empty. There should be enough white space to make it easy for readers to go through the different content pieces as well as make the page look interesting too.
Call-to-action buttons
Your call-to-action buttons must be placed clearly across the page to let the visitors know what they can do by clicking on them. Use the most appropriate and understandable symbol for every call-to-action.
Navigation
You must have the most effective navigation on your site to let the visitors know which pages are the most important, and how they can switch from one page to another easily and instantly. All your links to the most important pages should be easy to find from anywhere on the site.
If you are facing some or all of these issues on your site, make sure to immediately take steps to change them and re-evaluate the changes. You may hire the best website designers in India to do the job for you so that you get a website that is effective for your business and useful to your visitors.