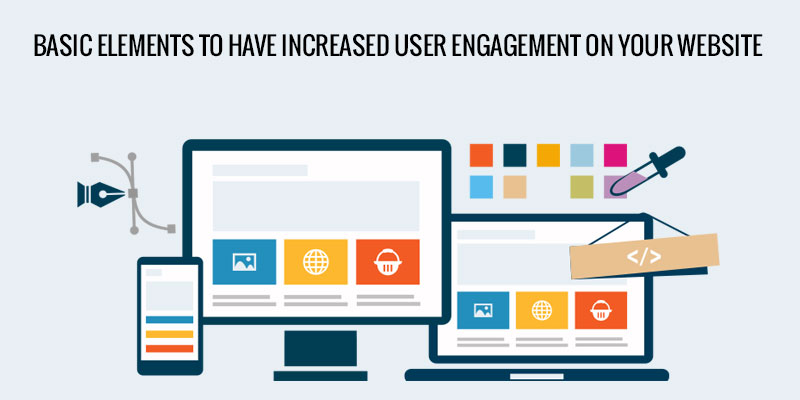 Do you think you need the best coding and graphics to keep your users on your site? Although it's good to have such elements on your site but, they are not the only things you need. If user engagement is what you are looking for, even the simplest layout and design can be impressive. It all depends on great functionality and how your website interacts with the users. Here are some simple and common yet useful UX design techniques that the best website designers in India use to help improve user experience and increase user engagement.
Responsive design
The most important feature your website must have is responsiveness. As we all know that mobiles have outnumbered desktops in terms of web browsing. People are searching the Web more and more through their smartphones. This makes it highly important for you to make your website perform well on every type of screen size and platform from mobiles to tablets to desktops. People use social media via apps on their smartphones. So, the links and websites that get shared on these platforms are often visited on smaller screens. This means that your website must be optimized for mobiles. And for this, you need to decide which features are the most important that should be highlighted on smaller screens.
Prominence
There are so many elements and features available on a single website – content, images, audios, videos, CTA buttons, forms, links and so much more. Out of these elements, you must decide on which of them are more important than the others. Keeping user experience and user engagement in mind, you need to find out where you want your users to focus on. These elements must definitely stand out from the rest to grab user attention immediately. This can be done by designing them with higher contrast than the rest of the page. You may differentiate these elements with a contrasting colour, larger size, unique shape, etc. Anything that stands out from the rest of the page is sure to appear more important. In order to know which elements you want to highlight, you must first understand your goal. Is your goal to have users to sign up for your page? Then, you must have a highlighted subscription button or link. Is your goal to have users purchase your product. Then, you must highlight your 'Buy Now' button.
Easy interaction
Your interface design should be very simplistic and must avoid any kind of difficulty users may have while browsing through the site. Complicated elements and navigation will definitely show users that you are highly efficient as a designer or developer but, it won't interest the users to navigate on your site for long. Users are interested only in the end product; so, make it easier and quicker for them to reach the destination.
Animation
You know why cartoons seem attractive to kids, right? It's all about animation. Although, we can't have a completely animated website because we are on the professional front but, there can be certain animated elements on your page where you want to draw the users' attention to. As mentioned above, you must highlight your important elements. Apart from that, animating certain elements is also vital. For example, having a button bounce up when a user hovers over it or having an error message quiver on the screen when a user is performing an incorrect action or popping up an animated screen to have the users sign up when they are trying to leave your page.
There is no single way on how you can have an excellent user experience on your website. These are just some of the basic elements you must have on your site. Keep trying out different elements to check what works best for you. After all, every website has a different purpose and different target audiences.