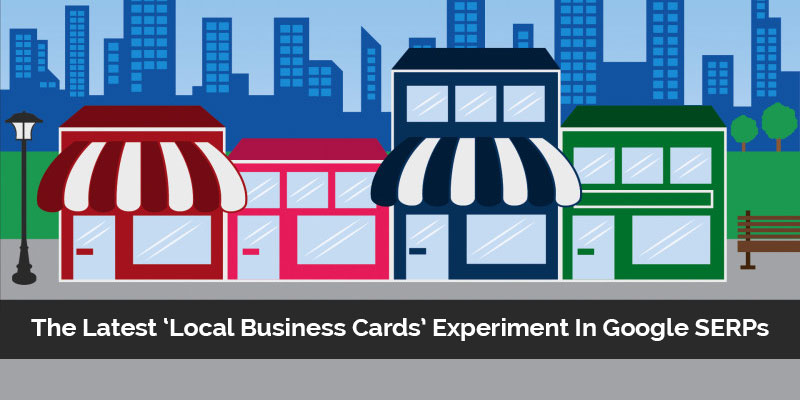 Google has recently come up with an experiment with a new card carousel test that features content from local businesses near the top of search results. Search Engine Land names this self-promotion option that Google is testing as 'Local Business Cards' but, Verge indicated that Google hasn't yet come up with an official name for it yet. Mike Blumenthal was the first to spot this feature, and on enquiring, Google confirmed that this was a real test being made.
The 'Local Business Cards' as named by Search Engine Land, are built on the same display functionality as Candidate Cards, which was launched just a few weeks ago, where businesses are allowed to communicate directly in search results with content or information highlighting the products/services of the business in ways that the Knowledge Panel doesn't allow. Here, the content can also be directly shared from within the carousel.
The concept of 'Local Business Cards' was created keeping mobile users in mind but, it also displays on desktop search results. The only difference is that on desktops, the 'Local Business Cards' appear immediately next to the Knowledge Panel, while on mobiles, it appears below the Knowledge Panel that features the business. This latest concept involves all custom content and nothing that is drawn from Google My Business or any other feeds. The most remarkable thing is that this is the first time Google has introduced animation and GIFs on its SERPs!
At present, Google says that it is an experiment that involves only a few dozen local businesses that the search engine has approached. For now, there are no decisions made about whether the feature will be rolled out with more businesses or not. However, this feature can be quite significant for local SEO.