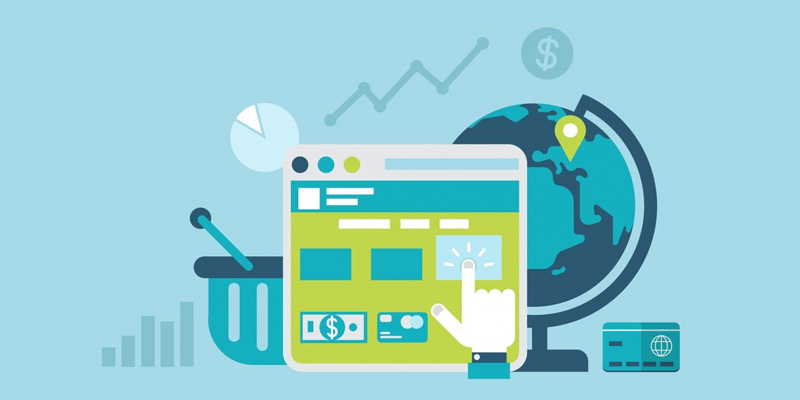 We all know how blogging has lots of benefits. It helps you produce new content on your website; it lets Google and other search engines notice you; and thus, helps in gaining better ranks in SERPs. But, how beneficial is blogging for an eCommerce store? If you are into the eCommerce business with hundreds and thousands of products displayed on your site, you would wonder how blogging can help in product sales. Understand that including blogging in your SEO strategy is very beneficial for eCommerce business. This blog will help you realize the different ways in which blogs can prove advantageous for you.
Long comprehensive blogs
Google loves content, and we all know that. If you have rich and informative content on your site, you are definitely going to have the advantage of Google noticing and considering your page for ranking. But, you must make sure that your content is going to be useful to visitors who are going to land on your site. Do not put up any random content only because Google wants to see content on your site. Moreover, research has proved that longer content containing 1000 words or more tend to rank better. In fact, if you want to rank in the top 10 positions in Google, you must have content of at least 2000 words! This long form content will not only have Google noticing you but, it will also drive in more traffic through long-tail keywords. This content will also receive more shares and gain backlinks, which will in turn influence search engine rankings.
Frequent publishing
Just as much as quality and quantity matter, even your publishing frequency matters. Publishing whenever you wish to or whenever you have the time will not work. Publishing only 1-2 articles every week just for the sake of getting noticed will also not work. You need to constantly create new content to promote your category and product pages. This means you need to put in enough of time and effort to publish more content. a research has shown that businesses that publish more than 16 blogs every month get up to 3.5 times more traffic than others who produce lesser.
Internal link building
People are always looking for links from external sources, which is very time-consuming. Following this practice, they forget that getting links from their own pages can also help improve SEO visibility for their key pages. Internal link building is a very effective SEO strategy, which is but underestimated. So, make it a point to link to your key page from other pages on your site itself, rather than waiting for someone else to link. Moreover, for an eCommerce store, it is difficult to get links from external sources because people hardly will want to link to a commercial product page. So, create blogs and link them to your own product pages that seem relevant to your content.
Links from external sources
Just as mentioned above, people will hardly want to rank to your product pages, but what about your blogs? If you have an informative blog on your site, people will definitely want to link to it. This will create more page authority for your blog posts. And, when you get great authority for your blogs, you also gain value for you site and your business.
So, although outwardly there seems to be no connection between eCommerce and blogging but, after reading this blog, you might have well understood that blogging definitely is beneficial for an eCommerce business, right? So, don't forget to make it a part of your SEO strategy!