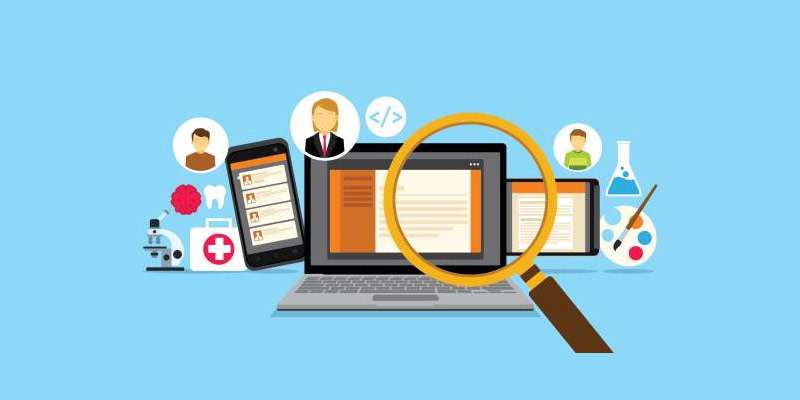 Ask any Digital Marketing Company in India, and they will tell you that the headline is one of the most important elements of a page, which is why you need to draft the best headline for your page in a way that it speaks about the content of your page in a single statement. But, one of the biggest problems with headlines is that they need to serve multiple audiences. If you are using a single headline to serve multiple purposes, you are really missing out on the results. You not only need to serve your website visitors, but also SEO and social media. And, this is a very challenging task. So, to make it easier for you, here is a process for writing headlines for your website visitors, social media, and SEO – each customized to different audiences, and optimized to meet different goals. But first, let us see why optimizing for each different audience is important.
Why should you optimize your headline for different audiences?
For website visitors – To drive the right visitors, to drive conversion, to deliver on promise, and to upgrade the value of your brand
You need to drive the right visitors to your website, those who are going to be loyal, and those who will come back and are likely to convert. And for this, you need to have your visitors clearly understand what they should expect on your page. If your visitors are confused, you are going to create a bad reputation of your brand, and detract from people who will be willing to click to land on your website in the future.
For social media – To amplify your content, and to have it clicked, reshared, and commented upon
Social media is all about likes, shares, and comments; and you definitely want all this happening on your content too. You need to earn amplification, clicks, comments, and engagement with your post. Here, the concern is not about visitors clicking the back button and opting to read another piece of content posted by someone else. Neither is it about time on site. It is all about engagement on your post.
For SEO – To rank well, and to earn high CTR, links, and engagement
SEO is all about ranking well. You want to rank well and earn high click-through rates because you want the visitors to choose your result from the list on SERPs, and not someone else's. Also, you don't want anyone to click the back button and choose someone else's result because you don't fulfill their needs. You need to earn links and engagement on your site.
What issues can be faced with the wrong headlines?
For website visitors – Ranking for low-relevance keywords in SERPs is going to result in unhappy and unsatisfied visitors, because you didn't serve the visitor intent with the actual content.
For social media – Filling your content with keywords may be good for SEO, but it can bring you terrible results when it comes to social media performance. Also, with innumerous posts coming up on social media every minute, you need to have the readers clearly understand what your content is about. Creating suspense with your headline or not speaking clearly what the piece is about will result in harming the number of clicks and engagement level on your post.
For SEO – Trying to develop clickbait-style content can work well for social media, but it is definitely going to hurt the engagement and brand reputation that your website visitors have got about you.
How can you resolve these issues?
Step 1 – First and foremost, you need to determine your primary audience and goals, and prioritization of the channels you want to use.
Step 2 – Next, you need to optimize for the most demanding channel. Just as mentioned above, you need to draft the perfect headline for your chosen channel.
Step 3 – You must first craft the most straightforward version of the headline first, and then write the social-friendly or click-likely version of it.
Step 4 – Last but not the least, you must add in the important keyword(s) in your headline; but as mentioned above, remember not to keyword stuff it, especially if you are optimizing for social media.
Keeping all of the above requirements, issues, and resolutions in mind, you can draft the most result-oriented headlines for your content/post, and leverage to get better outcomes.