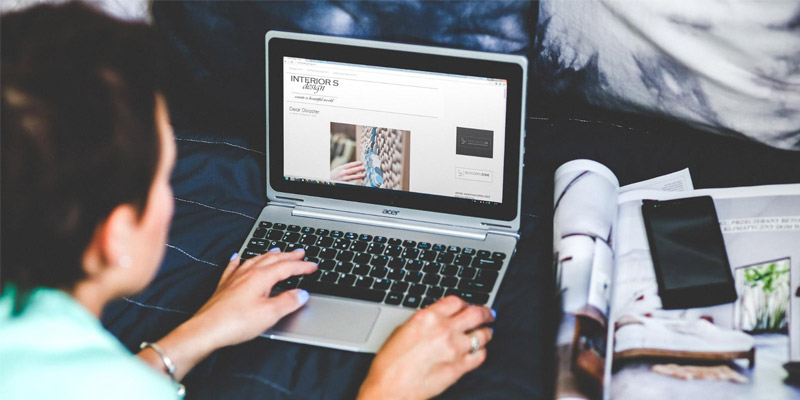 You have set up your eCommerce website where you are showcasing all your products for your visitors to make purchases. But, are you doing it the right way? If you have a proficient digital marketing company in India working for you, you can relax and stay confident that you have every element in place and working perfectly. But otherwise, you may have to keep a check on whether you are getting the number of purchases or returning customers that you have been expecting. And if this is not the case, it should certainly be some or all of the below mentioned elements to condemn.
Not having a customer-friendly design
The first and foremost thing you must keep in mind while designing your website is that you need to have a design that attracts and engages the users. After all, everything that you are to put up on your site is for your visitors, and not yourself. It isn't necessary that what looks good to you, will look good to your customers too. So, you must conduct user experience testing using website analytics to see how your customers are reacting to various elements on your site. This will help you to accordingly make changes to lure your customers and keep them on your site for longer, and not to mention, boost conversions.
Not being mobile-friendly
We all know how smartphones have surpassed desktops today. People are so addicted to their smartphones that they start shopping for their favourite products anytime and anywhere. And, if you are not providing them with the best mobile experience, you can be sure to lose out on a huge segment of conversions. Your site should be formatted to fit the tiny screens of a smartphone and perform exceptionally well on them too.
Trying to be overly unique
Obviously, you need to be unique to stand out from the crowd. But, this doesn't mean you overdo the uniqueness. There are certain set rules for eCommerce stores to place elements like search refinement boxes, checkout buttons, and shopping cart icons. If you try to fiddle with these positions, you will have frustrated customers who will not even try navigating your site. So, keep the basic layout familiar without fidgeting too much with the standard elements.
Giving extraneous weight to creativity
It's natural that you would want to show all your creativity and design abilities to your customers; and the best way is to put up all of your skills on your site, right? Wrong! Although you may think that ingenious creativity will have your customers hooked onto your site, you may be wrong. While doing so in small amounts in digestible, if you overdo it, you are sure to drive away customers. After all, your customers are there to shop, and not to admire your creativity. So, make sure you balance your designing skills with important elements of clarity, navigation, and check-out process.
Making the shopping procedure a complicated one
Remember that customers demand a quick, easy, and hassle-free shopping experience. Neither do they have the patience, not the time to work out a long procedure of shopping for products. This is why having elements like long forms, pop-ups, advertisements, subscriptions, etc. can ruin their online experience on your site. Keep them away from sharing a whole list of information about themselves like name, phone number, email, etc. All of this will only have them abandoning their online shopping cart, thus having you to miss out on a transaction; and thus have lower conversions.