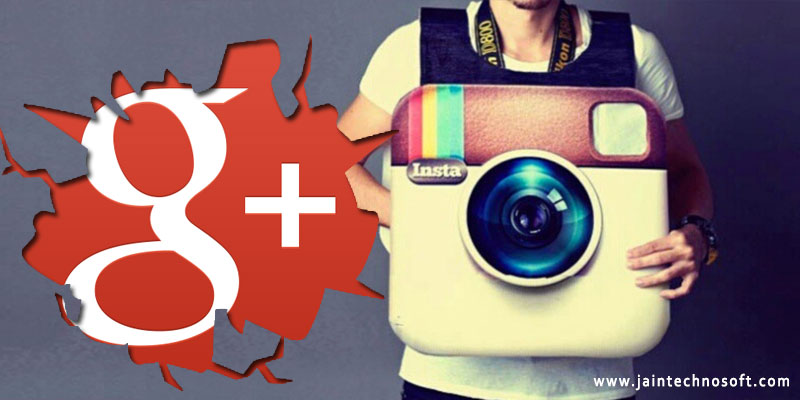 Most of us keeping hearing about how the power of social media platforms needs to be leveraged in order to reach out to wider audience and keep the present client based engaged thoroughly. Thus the major focus is gained by Facebook, Twitter, LinkedIn etc. But along with these social media platforms there are certain other platforms like Instagram, Google+ etc. which have different specialties and uses. You can build a pretty effective social media marketing campaign using these business tools and see your business grow.
In this post we bring you a list of social media platforms/ business tools and strategies which are usually under-utilized by businesses. You can make use of them to boost your online business.
Google+
One of the best ways to get the maximum advantage from Google's social networking platform is by optimizing the profile page of your website. You can do this by adding the best face of your company and the right content for the visitors to see. Adding impressive taglines will also be quite helpful.
Instagram
Another very useful yet for some reasons one of the most under-utilized platforms is Instagram. Instagram helps you in online marketing by establishing a personal connection with the audience through visuals. In fact this is the best platform to show-off your products, announce product/ service launch in the most creative manner. You can in fact make intelligent use of hashtags and comine your Facebook and Instagram profile to reach out to wider audience.
Use Growth Hack Tips
Growth Hack is a marketing strategy which builds on traditional marketing techniques and replaces it with testable, trackable and scalable techniques. It makes use of the common social media marketing techniques in an innovative manner, like – private emails listing, organic SEO, CRM automation etc. The main aim of Growth Hack is boosting sales through ads, PR and publicity drives.
Content
One of the best content marketing strategies is to come up with a series of blogs on topics which your customers will be happy to read and which will provide them with the right and complete information. And never forget to give impressive titles for your content. All your blogs, video content and other types of content should have a headline which grabs attention, raises curiosity and delivers what is promised. There are times when the title and the content of the blog/ video do not match at all. This in fact does more harm to your business. Thus be proactive and use the accurate content.
These are some of the ways in which you can make your presence on the social media platform much more fruitful. But one fact which you need to keep in mind is that there will always be scope for marketing mistakes, in spite of being diligent. Thus the only solution is to fix the marketing failures. You can do this by developing good nurturing programs like – revamping your scoring process, coming up with more meaningful and effective content and of all understanding the difference between various social media platforms. You need to keep in mind that social mediums like Facebook, Twitter are not one size fits all solutions. Also between Twitter, Facebook, Pinterest lie several differences. You need to analyze the features of all these mediums and use it as per the nature and size of your business.