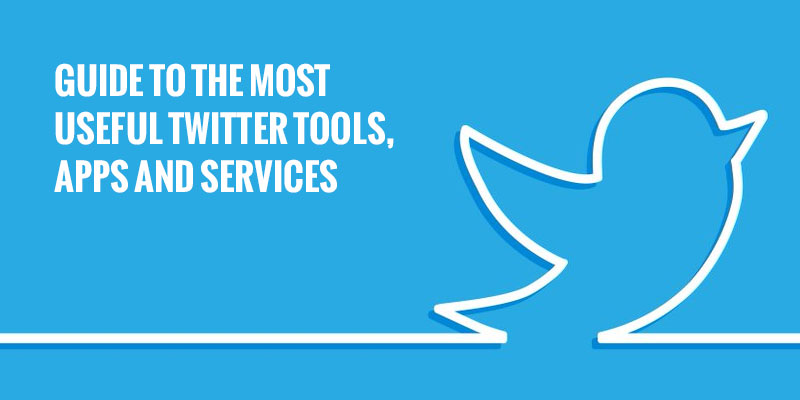 Social media platforms and social media marketing are highly useful for every big and small business today. There are a variety of platforms used in different ways to market a business and one such platform in Twitter, which had initiated almost 8 years back, and today it is used by millions of people to send short messages to groups of friends. Thousands of people are signing up every day to use this exclusive social media service. But, there are a few questions asked by new users. How to use Twitter? How to learn about tweets, retweets, hashtags and more? How to build a community on Twitter? To answer on all these questions and much more, this blog has assembled a list of apps and services that will help you use Twitter better and get the most out of it.
Buffer
Buffer helps in scheduling tweets. You can also simultaneously publish these tweets on Facebook and LinkedIn as well.
ClickToTweet
You can have your text and quotes transformed into a link with ClickToTweet, which can then be put up in email newsletters.
CrowdFire
You can keep track of your unfollowers and send auto DMs to new followers with CrowdFire. You can also find inactive users in your Tiwtter timeline with this tool.
Daily140
This tool sends you an email every day letting you know about the most recent follows and favourites of five Twitter users of your choice.
Direct
You can chat with anyone through DMs on the messenger-style interface that is created by Direct.
Egg Followers
You can find spam accounts in Twitter with this tool. These will be those followers who have the default egg as their profile picture.
Fake Tweets
Fake Tweets lets you change the text of any tweet and create fake screenshots just like the ones you see on satire websites.
Flipboard
Flipboard, when connected with your Twitter account will create a magazine for all your Twitter feeds, which you can flip through on your desktop as well as mobile.
IFTTT / Zapier
You can easily tweet by email, cross-post tweets to Facebook and upload Instagram pictures as native photos on Twitter will these tools.
Instacurate / Vellum
These tools will help you turn your Twitter timeline into a visual Pinterest style news site.
Nuzzel
You can use Nuzzel to discover the most popular news stories shared across the Twitter network.
Sleeping Time
Sleeping Time lets you know the time period when Twitter users are least active on Twitter. This is when you should avoid tweeting.
Spruce / Canva / Adobe Post
These tools will help transform your text into artistic typography when you pick a photo and write some text.
Storify
As the name itself says, Storify creates stories by combining tweets around topics. You can also combine Facebook posts and YouTube videos into these stories.
T4BP
T4BP or Twitter For Busy People lets you see updates from all your Twitter friends quickly on a single page.
TallTweets
You can send tweets of any length with TallTweets. All you have to do is divide your long tweet into multiple 140-character count tweets and send them in sequence.
TheHash
The most popular tweets revolving around trending hashtags can be brought together in the form a beautiful visual design with TheHash.
TweepsMap
You can learn about where your followers are coming from because TweepsMap creates a Google Map for all of them.
Tweriod
Learn about the time when your followers are most active on Twitter with Tweriod. This analysis will be useful for you to know when you can tweet in order to reach a maximum number of people.
Twitter Archiver
This is a useful tool that can pull in all related tweets into a Google Sheet once you specify a search phrase or a hashtag.
Twitter Bots
Twitter Bots lets you write your own Twitter bots that can like your tweets, retweet or can auto-reply.
Twitter Merge
You can send personalized tweets or DMs to multiple people together from a Google Spreadsheet with Twitter Merge.
Twitter RSS
You can easily create RSS feeds for Twitter search results and subscribe to them inside Feedly or any other feed reader with Twitter RSS.