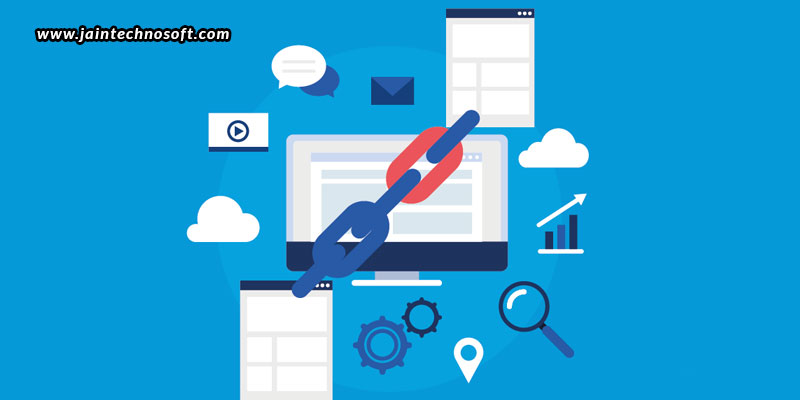 Backlinking in SEO is important, as it links one website to another, which increases traffic to the website linked, thus helping in improving the ranking of the site. This is why backlinking is considered to be an essential off-page SEO practice. After all, search engines consider backlinks as a vote of relevant, useful, and credible content. In fact, Google keeps changing its algorithm a hundred of times every now and then, but backlinking continues to remain a significant ranking factor even today, as it was years ago too. However, not all backlinks are considered as quality backlinks in Google's perception. You need to thus know what is considered as a high quality backlink, so that you can work towards earning it.
How can high quality backlinks be identified?
Backlinks coming from trusted and authoritative websites are considered high quality. The website's Domain Authority can be checked by tools like MOZ, Alexa Ranking, and Authority Score by SEMrush.
When there is linking between two websites, Google checks for the content to be related. Thus, the linked content should have content that relevant to the page linked to.
Google considers too many Do-Follow links as manipulative and spammy. There should thus be a balance between Do-Follow and No-Follow links, as both these types are essential for the long-term success of a website.
How to generate high quality backlinks?
Guest posting is one of the easiest and most effective ways to reach the target audience, where unique yet relevant content is required to be published on a website in exchange for a backlink for your website.
Testimonials and reviews are other ways in which you can receive a backlink easily. Just write a testimonial for a website, and earn a backlink from them. Moreover, testimonials establish trust and credibility between two websites, further helping build a positive relationship that can help with ranking in the future too.
Infographics are one popular way to drive relevant traffic to a website, as they are visually appealing and easy to understand, also having higher chances of getting shares. Having the potential to convey a message effectively, they can generate tons of quality backlinks, thus improving a website's SEO.
Keeping track of how your competitors are gaining backlinks can help you find how you can earn backlinks too with newer strategies that maybe your competitors are using to promote their website.
Apart from earning links from others, you should also interlink your website pages. A good internal linking plan can help visitors navigate your website easily, learning a lot about what they want to know through a variety of pages. It also helps a user to stay on your website for longer, thus increasing time on site, and reducing bounce rate.
Earning high quality backlinks can be quite challenging, especially when a business is new. However, the above basic steps can help you gain links, which can boost your SEO and ranking, thus affecting the traffic on your site. And, to overcome the challenge even better, you can partner with a reputed company offering SEO services in India who can offer better link building services.