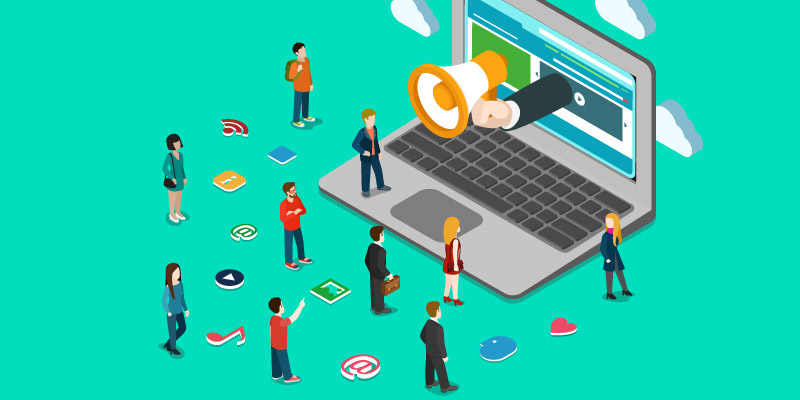 With so many marketing strategies available in abundance for a business to choose from, social media plays a big role today. But, this does not mean you target social media alone. In fact, you need to have social to work as a part of your overall marketing plan; and not individually. Generally organizations have a planned marketing calendar that sketches out the significant campaigns for the year that are broken into monthly cycles. This calendar defines the campaigns, messages, promotions, channels, and CTAs – all of it meticulously. And, social media also needs to be incorporated into this calendar. However, it must be understood that when executing campaigns across different types of channels, even though the core message remains the same, it must be executed differently in each channel for the best outcomes. Moreover, the marketing calendar should be flexible, which means that it can change as per changing internal and external environments. There isn't any sense in having a rigid campaign that you have to stick to even if you aren't getting the desired results. But, you still must have a set of guidelines that let you know what and how you must communicate. So now, let us see how you can use social media in the best possible way in your marketing strategy. Either you use the below mentioned tactics or approach an internet marketing company in India to help you take care of your marketing goals.
How to tailor your marketing messages for social?
You must know how you should tailor your marketing messages differently to suit your different social networks and requirements. You must be able to tweak your campaign suitably. For example, if you are working on a product campaign, you can focus on uploading product images on social platforms, using animation like gifs and short videos about your products, and using visual posts rather than plain text. Similarly, in case of an event campaign, you can use photography, add new events to Facebook with geo-targeting, announce your events on Twitter, use the event hashtag on all posts, and feature speaker interviews.
How to combine social and SEO for better results?
We know that social and SEO are two important yet distinct elements, which is why it is important that you work your campaign such that you can gain benefits of both. You must know how to share your content and landing page URLs on social to amplify your reach. But, remember that your social strategies should be recent and relevant. Also, you must promote new landing pages via social networks, and post links to latest content like blogs and videos. Moreover, you can provide keyword data to help social marketers understand the keywords that people use to search and browse, thus helping with copywriting social posts. This means that both the SEO and social teams need to work together to analyze content trends and share information to better plan the future campaign. Performing all of that mentioned above can help you know the style of content that can interest your social audience and also identify the relevant influencers that you can promote the content to; thus resulting in new tailored content for the social audience. With the SEO and social teams working together, you can identify the content that is getting the most shares, which can help generate better content in the future. So, make sure your SEO and social teams work with each other and share data, insights, and plans. Nevertheless, you must know your targeting and goal options before you start your plan. And for this, you must know who you can target and how, what content you can promote, what CTAs you can add, what types of ads you can test, etc. However, to avoid yourself form all these hassles, you can hire a professional internet marketing company in India to handle all your digital marketing, SEO, and social marketing plans effectively.