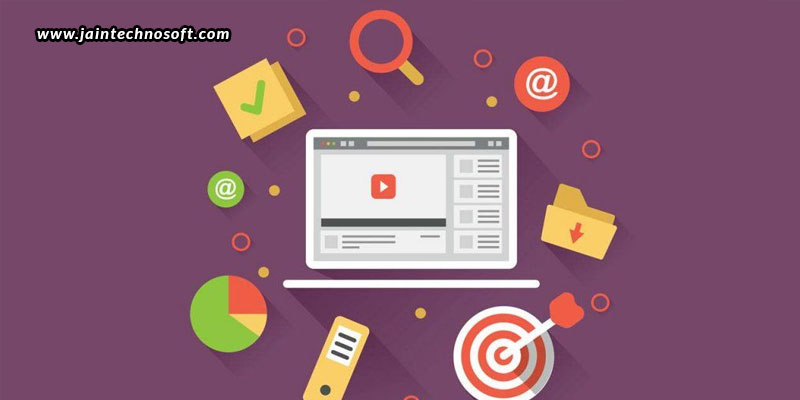 YouTube is the largest and most popular video application used. Just as much as Google is amazingly popular for general search, YouTube is equally popular for video search. So, if you have video, you are obviously already using the YouTube platform. But, how can you effectively invest in the platform to reap the best results. What are the most important elements for video ranking success? A professional and experienced provider of social media marketing services in india can help you, or else this blog.
Video views and video watch time
Both video views and watch time are crucially important to affect rankings. When you have a video and are competing against a competitor's video, getting more views and a better amount of watch time on average per view means you are doing better than your competitors.
Video length
Video lengths also impact views and rankings. Shorter the videos, better the results. However, this does not mean that you must have videos of just 2 minutes. Videos of under 2 minutes in length are quite disliked by YouTube's audience. Videos that are 10-15 minutes in length tend to perform best in rankings. However, for any promotional video, or for any new product launching, you can't go in for 10 minutes; then there you would have to aim for a 4-6 minute video.
Short titles with keyword-rich descriptions
Again, just like in Google, concise and precise titles work the best. You must have a title not more than 50 characters to have it perform the bets by gaining the user's attention. Also, keyword rich descriptions between 200 and 350 words tend to perform the best.
Keyword matching in the video's title
Keywords are always important, even for video search. In fact, keyword matching in YouTube is even more important than in Google! Exact match keywords in the video title are the best option. So, your title must describe what your video is about, and you must name it in the same way as users are searching.
Age of videos
Old video on an average tend to do better in rankings, but new videos get a boost when they initially come out. There is a big boost in the first 2-6 weeks, but the biggest one is in the first 0-2 weeks of publishing.
Keyword tags
YouTube gives owners the option to add keyword tags to a video. These tags matter a lot for recommended videos. So, while it can't directly affect rankings, it can definitely help you earn more views, which in turn affects rankings. So, use keyword tags in 2-3 word phrase elements. The best performing ones were those with 30 to 40 unique tags.
Channel optimization
Channels definitely help to boost individual videos with things like subscribers who comment and like, and have a higher watch time on average, than videos that are disconnected from subscribers. Around 1000 or more subscriptions is a good target, and tends to have a positive impact on views and rankings.
Embeds
Videos that receive more embeds and are embedded more on websites tend to perform better. However, the fact is that as something ranks well and gets picked up a lot, many people embed it; rather than many embeds leading to better rankings.