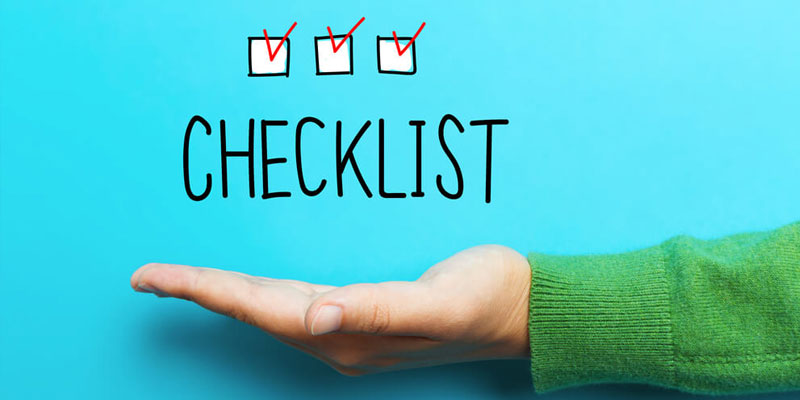 Planning up a local search marketing strategy? Looking for ways to make your local business pep up in the New Year? You may say that the New Year is yet a little far, but remember time flies just like that, and there is no harm in pre-planning. So, let's get started then. First of all, remember that you have to plan keeping in mind two groups of people – your clients and the end users of the products/services of the brand. To help you do this just perfectly, here is a checklist of the most important things you must do to maximize your reach and profits. You may also sign up to get the most professional SEO services in India from experienced and reliable experts in the industry.
Fix up any wrong or old information
You don't want your clients and consumers to end up going on other sites for the products/services that you sell. Any kind of old information about your brand like the name, phone number, and address can misdirect your customers. So, you need to quickly look for any inaccurate listings, and fix up ant data errors right away! After all, you don't want any kind of bad data discouraging your sales and rankings.
Resolve any duplicate listings
Just like old and wrong data can misdirect your customers, so can duplicate listings. If you don't get your duplicates closed down, you are in for big losses! So, resolve any duplicate listings as soon as possible, may it be manually or with the help of a software; and remember that this may take days or even weeks!
Highlight your specials on Google Posts
You can instantly highlight your special deals and events for the Christmas or New Year season through Google Posts. Obviously, there are always social media platforms to help and reach out to a great number of audiences, but Google Posts is something you aren't supposed to miss out on. Line up some interesting and attractive content, and schedule it on Google Posts. And while doing so, remember that only the first 100 characters appear live on your post, and that a post stays live for 7 days.
Add special hours on Google My Business
An easy and profitable quick fix is extending your working hours for the festive season on Google My Business. You can add special hours to your business, and see the significant difference in revenue. However, you must understand that accuracy in this regard in very important. You definitely don't want any negative brand impressions and reviews. So, you must check your list of extended hours twice before adding them to your Google My Business page.
Update your working hours on your website
Apart from adding extended hours on your local business listings, you must also ensure that the same has been updated on your website home page, landing pages, and contact pages, to avoid confusion. Featuring holiday specials on your website, and especially your landing pages, is a great way to attract customers.
Track your website results
Have you promoted your deals and events on social media? Great! But, have you added UTM codes to the links in your socially-promoted URLs? Google Analytics can help you analyze traffic and conversion to your local landing pages. You must evaluate how many clicks your website is driving, and you can also opt for call tracking. Analyzing this data will help you strategize for further improvements.
Stay ready to face any negative reviews and complaints
It is very natural that a part of your customers are going to experience a disappointing online experience on your site, especially when it is a festival or occasion, and you have lots happening on your site. Such dissatisfied customers may leave stingy negative reviews. This is why it becomes necessary for you and the entire staff working for the brand to know how to face such complaints, with a clear understanding of problem solving.
Putting in efforts for these little things can help you brighten up your local business, and serve your customers in the best possible way! So, make sure to work upon at least a few of them, if not all.