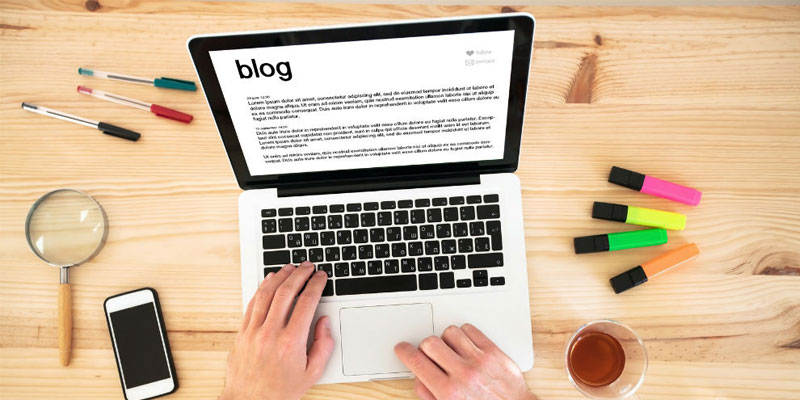 SEO is extremely important to impress both search engines and users. This is why it is imperative that you optimize your blog posts to make them more visible to people who are looking for keywords associated with your brand and products/services. But, with the ever-changing algorithms of Google, it is a very tricky job to master the SEO tactic. But, if you hire professionals who provide specialized SEO services in India, you can have your job done with ease, as they are experts in the field and are always updated with the latest changes that Google comes up with. However, if you are planning to go about it on your own, this blog will help you know some tips on how you can optimize your blog posts for the keywords you want to target, and other optimization tactics too.
Focus on the right keywords
Optimizing your blog posts for keywords doesn't mean you need to incorporate as many keywords as possible in your posts. In fact, doing so can actually hurt your SEO because search engines will consider it as keyword stuffing. Therefore, you need to focus on only 1 or 2 keywords that are of the highest importance. Using keywords in an unnatural or forced manner is what is important, rather than using all kinds of keywords. Having only 1 or 2 keywords per blog post can help you stay focused on a particular goal and spend time on optimizing for just those keywords. Also, these keywords must preferably be long-tail so that you can bring in the right type of traffic, that is, the visitors who convert by using long-tail keywords.
Use your keywords in the right places
Now that you know which keywords to focus on, you also need to know where to use them in your posts. Including keywords in the right places will help you rank better in search results. There are four most important places where you can include your keywords – the title, the content, the URL, and meta description.
Title – The title of your blog post is the first step that will help search engines and readers to determine what your content is about, so including a keyword here is essential. However, remember to keep your title not more than 65 characters long as Google cuts off the title after that to place it on SERPs. But, if your title goes beyond this extent, you must at least make sure that your keyword is including within 65 characters, as you wouldn't want the main highlight of your title to be cut off, would you?
Content – Obviously, you will need to include your keywords into your main content too, but remember to do so in a natural and reader-friendly manner. Don't stuff your content with lots of keywords. Your keywords must be placed in a way that answers your audience's queries and doubts, rather than trying to be included multiple times within your content. In short, focus on the quality, and not the quantity.
URL – URLs are another element that search engines look at to know what your post is about. This makes it an important element to be crawled. So, optimize your URL by including a keyword there too in a sensible manner.
Meta description – Just like your page title and URL, even the meta description gives search engines and users information about the content of your blog. So, be certain to include your long-tail keyword in your meta description too.
Optimize your images
If you have images incorporated in your blog posts, you must make sure to optimize them too. since search engines cannot read images, it is imperative that you have an alt-text tag on each of your image, so that it can read the image and understand what it is about, and whether it is relevant to the blog content or not. This will also affect your ranking in SERPs.
Make your blog mobile-friendly
Majority of people are now using their smartphones to surf the internet, as compared to desktops. So, it is imperative that your make your blog post pages mobile-friendly, or at least responsive so that it can work appropriately on different screen sizes. This characteristic although in practice since the past few years, is becoming more and more important for SEO as time goes by. So, improve your user experience by focusing on this element too.