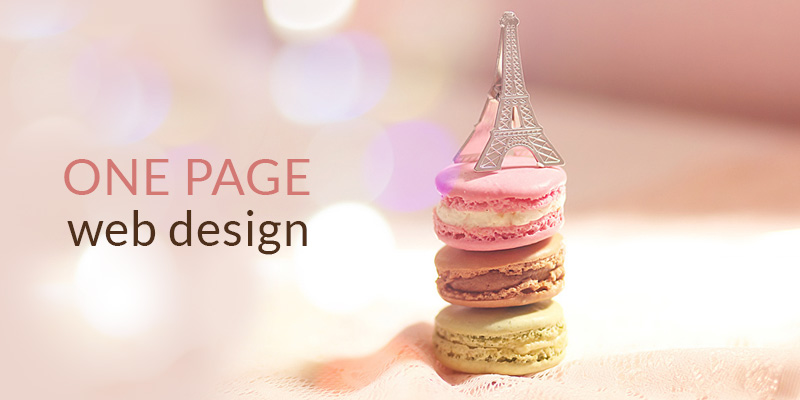 Web designers and developers have slowly shifted to a one page theme for creating websites, which uses only one page to display the entire website. The content on such websites is divided section-wise on a single page. Such websites have a base layout for the main page and different content organization for other pages. The new CSS3 and AJAX techniques used by web developers help them create navigation menus that can take the visitors to the page they want to go right away without the need to scroll down as they needed to do earlier. Huge chunks of content that needed to be scrolled down to read became very irritating on the part of visitors. Thus, this website style came into existence to avoid clutter and focus on important content to attract the attention of the visitors and make it easier for them to navigate through the site. If you are wondering whether you should be going with this one page theme or not, you must read on to know the advantages and disadvantages of the same before taking a decision.
Advantages of one page websites
Quality content – One page websites focus on quality because they force a simple message to be put up under every tab. Only the content that is important is placed on the page. This means better user experience and in turn, more chances of conversions.
Easier managing – As specified above, one page websites contain only important content, which means lesser content. Lesser content means lesser stuff to maintain. Managing a single page is much easier than managing multiple pages.
Navigation – With one page websites, you need not have great navigation systems. The tabs you create will help users know where they want to go and will instantly direct the users to the content they want. This means this website style provides faster and easy browsing. The visitors immediately jump to the content they want by simply clicking on the menus.
Leading the users – The website structure of one page websites helps developers to plan the sequence of pages you want the visitors to go through, which will ultimately lead them to the actions you want them to take like filling up your contact form or making a purchase. This again will lead to more conversions.
Page refresh – Multiple page websites require to take visitors to different pages, which would mean having to reload the website again and again. But, on one page websites, users need not refresh the page. Lesser refreshing means better user experience. This increases responsiveness and the backend maintenance becomes easier. Lesser refreshing also reduces visitor's time wastage, which results in more conversions.
Page rank and SEO – When Google plans to rank your page, it will be applied to your entire website. Also, inbound links won't be split over multiple pages. Instead, they will all link back to a single page, which will increase your page rank.
Disadvantages of one page websites
Loading time – On one page websites, the more content you have, the longer it takes to load. If you include videos, graphics and animation, it affects your loading time adversely. Thus, either you keep the content to the minimum or you start losing customers due to longer time taken to load, which in turn decreases your page ranking.
Adding content – If you want to add extra content to your one page website, it gets difficult compared to traditional websites. In multiple page websites, all you would need to do is create a new page. For a one page website, you would need to add a new tab, which means lots of work.
Content sharing – Social media platforms are in full use now. People want to share almost everything that they like on social media. But, with one page websites, if people want to share your content, it becomes very difficult. If users want to share snippets instead of the entire post, then it becomes even more difficult.
Professionalism – One page websites require knowledgeable professionals to develop and design them. If there is any lack of creativity or technicality, things may go wrong and may not interest the visitors.
Now, you have gone through the pros and cons of a one page website. You need to analyze which is a better option for you depending on the type of business you have and the kind of website you want to run. Whatever website type you want for your business, you can hire services from Jain Technosoft, who have the best web developers in India and have developed websites for different kinds of businesses for a number of local and international clients over the years.