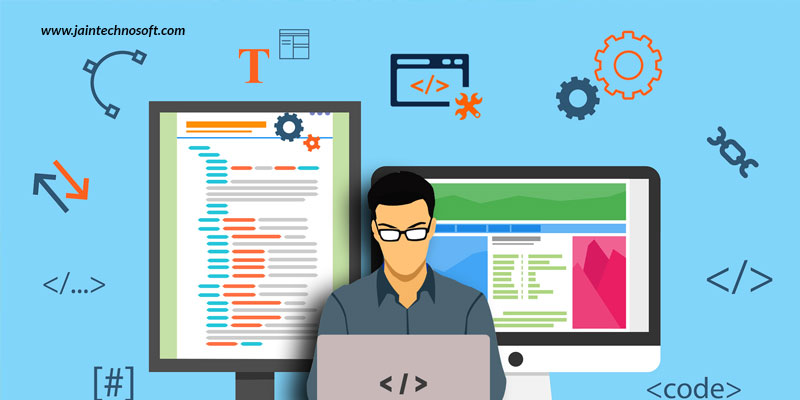 In this highly competitive world, if you wish to succeed, you need to be able to identify and adopt the ever changing Web development trends. Instead of waiting for the news to come by watching every other person utilize the latest trend, you must start exploring tomorrow's patterns and coordinate them into your strategies today itself (before anyone else does). How? By hiring a professional Web design company in India! Here are some of the most influencing Web development trends for 2018 that every professional will agree upon.
Single-page websites
Single-page websites avoid users from navigating through a complex route, which they would otherwise have to travel on a multiple-paged website. It reduces the time spent on bouncing over to different pages and having huge amounts of content to peruse. Moreover, these user-friendly single-page websites are also budget-friendly for business owners as it reduces the cost of Web application development, Website designing, and Web hosting.
Video content
Videos in content can help business owners interact with their visitors even more appealingly. They can exhibit their products and services in a better way; thus proving beneficial for conversion. In fact, it has been proven that video content increases sales by up to 85%! Looking at this, every store is likely to adopt video content by 2020.
Chatbots
Chatbots help to provide users with appropriate online help and support with only a single mouse click. It is believed that by 2020, there will be no human online help; instead, everything will be done by chatbots!
Progressive Web Apps
Progressive Web Apps are websites like local mobile apps, which require no internet connection for them to perform, which is why they deliver an incredible user experience. Big names like Flipkart have used Progressive Web Apps and have seen an enhanced user engagement and conversion rate. It is expected that like Flipkart, many other platforms will turn to Progressive Web Apps, making them the competitor of native mobile apps.
Augmented Reality
With Augmented Reality, advertisers can easily achieve their intended target audience. Slow and steady, but every social media platform is incorporating this simple, fast, and intuitive Web application development trend into their working.
Push notifications
Push notifications can enable users to be reminded of a website and notify them of a website progression, even when they are not active on that site. This will highly profit the website owners to productively arrange for client re-engagement.
Social selling
With social selling, a brand can create a good amount of income through social apps and networks, which are the main usage points of online users today. So, adopt social selling and expand your business by looking at how your products/services are circulating around the globe in such less time, while producing enormous conversions.
Blockchain
Infinite number of computers are being used across the world, each having significant amount of data on them. But, majority of this information is decentralized. In such a situation, it is Blockchain that comes to the rescue by eliminating any middlemen between transactions; thus providing a high level of security with every exchange being checked. In fact, many multinational banks are believed to use Blockchain technology to guarantee full security to their information.