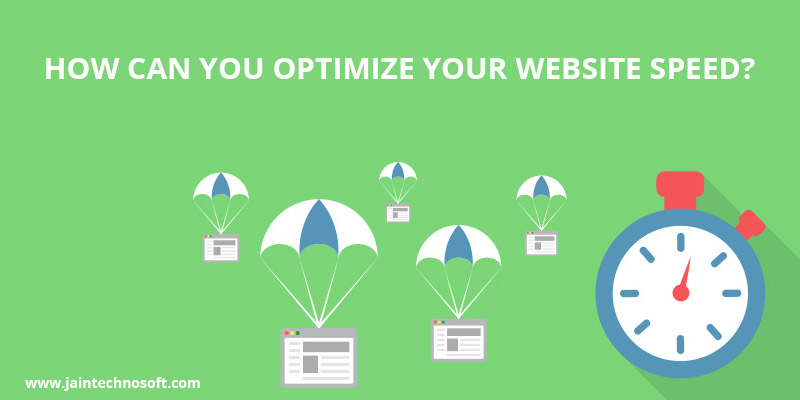 Webmasters have always been getting their websites improved and updated so that users can always have a great web experience on their site. With every individual being so tied up with their daily routines, one of the most important factors for website optimization is its speed. Nobody has time to wait for a website to take its time to load. They want websites that load quickly and respond promptly to their actions.
Apart from giving users a better experience and helping them to easily go from one page to another across your website, your site speed will also reduce the abandon rate, which is caused due to users leaving your site because of slow loading pages. Also, Google considers website speed as an important factor for ranking.
A survey has shown that a one second delay in page load time results in 11% fewer page views, 16% decrease in customer satisfaction and 7% loss in conversions. Now you might have understood how crucial it is to stay up with a fast loading site. Even if your marketing team puts in all their efforts to bring in a huge amount of traffic to your site, it all goes in vain if users leave your site only because it takes too long to load. Don't let such a thing happen. Hire the services of the best website developers in India, who can take care of every aspect to optimize your website for providing the best user experience to your visitors.
Here are a few suggestions on how you can optimize your website speed to make it load as quickly as possible.
Optimize your images
Images enhance the look of your page but, also result in page performance issues. Fast loading images are the most important element for an eCommerce website. For any products you want to sell, you should make sure that the images of your products load quickly. They must be able to load immediately even on slow internet connections and must also be compatible on all browsers.
Convert your images to JPG before uploading them. For images with icons, logos, text and illustrations, use the PNG format. Avoid BMPs and TIFFs. Make sure to properly size and compress your images before uploading them. Make your images responsive so that they work well on every screen size and also on mobile devices. Compress images so as to reduce the size while maintaining their quality.
Compression
Apart from optimizing and compressing your images, you can also compress your content. Uncompressed content hurts bandwidth constrained users and results in lengthy page load times. You can compress your content in the following ways to deliver website content efficiently.
Minify JavaScript, CSS and HTML codes, quote HTML tag attributes, specify HTML attributes in the same order, specify CSS key-value pairs alphabetically and enable Gzip compression. You must remember not to Gzip already compressed date and images, and content for old browsers.
HTTP requests
According to Yahoo, a webpage utilizes 80% of its loading time to download different pieces of information like images, scripts, stylesheets, slides, Flash and more. Every element has an individual HTTP request; so, more the components, more the page loading time. You need to simplify your design by –
Streamlining the number of elements on your page
Combining your scripts into one single script
Reducing the number of scripts and putting them at the bottom of the page
Using CSS instead of images and combining CSS into one single stylesheet
Combining inline images into your cached stylesheet
There are many other things that can help you optimize the speed of your website. Get the best website developers in India to handle your website and they will surely bring up a faster loading site by taking all the possible steps towards it.