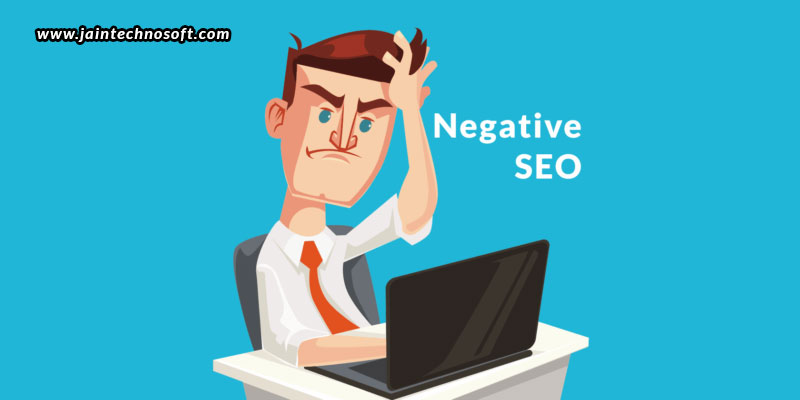 Negative SEO can hurt your website, even if your ranking is unaffected by it. Confused? We'll clear off your confusion by letting you know, in this blog, how negative SEO can affect a website beyond rankings; and how you can fight against it.
Problems with negative SEO
Problem 1 – Corrupt data
When you have thousands of links pointing to your website, there is lots of corruption of data, which is actually otherwise very important to make decisions about search results. In this way, Google will not be able to give you useful report about the right links, as the link data you need is actually being replaced by thousands of spammy links; and thus, you won't be able to make the right decisions.
Problem 2 – Copied content
If you have taken the content that you have and distributed it across the Web in the way that article syndication used to work, you probably think that you'd get good amount of traffic. But, what you fail to realize is that in this way, your good quality content is being accessed by many out there without any kind of attribution. Your hard earned content can then be misused by stripping off all the names, bylines, and links. Also, any internal links within the content that point to other pages on your site become syndicated links, becoming a part of wrong link schemes.
Problem 3 – Malware
If you have user-generated content on your site, and if there are links in the content, they might point to things like malware; and this may result in Google determining that your website is not safe.
How to solve negative SEO problems?
With all these problems, there could be lost access to critical data, an impossibility of determining the cause of lost rankings, and an uncertain SEO. So, how can you fight back? Here are some tips to help.
Solution 1 – Canonical burn pages
When you have a page that you want rankings for, you must create a new version of the page that is identical, and have a canonical link pointing back to the original. And, for any kind of link building, you should point to the canonical page. Why? Because if someone does negative SEO, they may have two choices. And, when they do that, you can then get rid of that page, staying content that you still have the other page to hold on to.
Solution 2 – Link List
You can track the links that are pointing to your site. When you get good and genuine links, you can add them to a Link List. This way, you will always have a list of links that you know are good, those that you can compare against the list of links that can be violated by a negative SEO campaign. In this way, you can always distinguish between what is actually being ignored by Google, and what actually matters.
So here! You now know the problems that can come up due to negative SEO, and also how you can fight them back. And, for more, you can always hire professional SEO services in India.