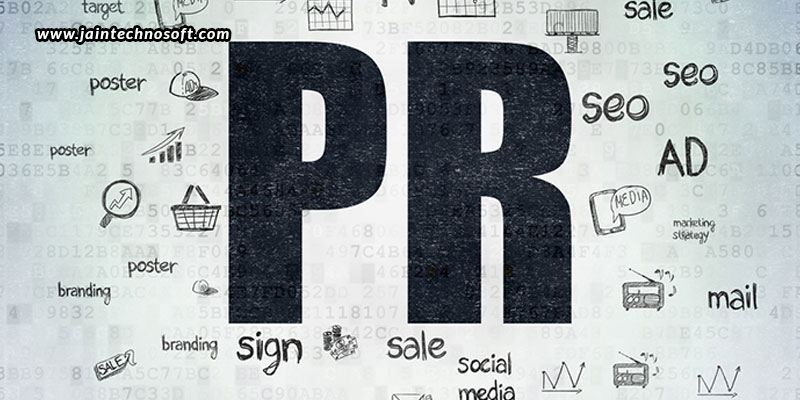 In today's internet-driven world, digital public relations, or digital PR, is extremely beneficial for every company, by spreading the word in a manner which ensures that it reaches as many people as possible. The digital version of traditional PR works in tandem with several digital marketing channels to maximize reach. It is a well-planned strategy that can help brands increase their awareness by using various online methods like SEO, content marketing, etc. By advertising a brand using established names, credibility is gained, which has people to automatically trust the brand more, and consider using its products/services. All in all, digital PR is about exploring different avenues that can help create a good reliant image of the brand in the eyes of the target audience.
How to use Digital PR to boost SEO?
When a company's name is linked to by trusted websites, Google automatically trusts that website too, leading it to rank higher, and thus get more traffic. In short, good digital PR can influence SEO and improve rankings to a good extent. And, here's how you can reap the benefits of digital PR.
By working on brand recognition – Being an established brand can certainly help rank higher in SERPs. You can have your brand earn recognition by getting yourself published on third-party sites, so that you are considered as a trusted and credible brand. Also, getting mentions on websites and social media platforms can have Google take notice of you, thus improving your ranking.
By managing your reputation – Earning a good reputation is difficult, but it's of no use if you can't maintain the reputation well. And for that, you must ensure that you put in efforts so that you gain positive reviews about your products/services; thus encouraging trust within people. With a good digital PR, you can thus build a strong and dependable reputation in the eyes of your potential customers; which helps improving SEO.
By getting more links – With a good digital PR, good backlinks can be earned from websites that are influential and trustworthy, which can influence Google rankings.
By providing social proof – If you have your brand's name published or mentioned on some valuable websites or digital platforms, your audience will know that such well-known names have featured your brand, which will have them more likely to buy from you.
By publishing press releases – You should have press releases that are newsworthy and engrossing, and should have released to only those whom that specific content is relevant to. You can also use targeted newswires and have your press releases published there to reach your target audience.
With the above few tips and tactics, you can certainly improve your digital PR strategy that can boost your SEO performance so that Google can recognize your brand and rank it higher. Digital PR and SEO are thus interconnected, and directly affect each other. Optimizing one strategy to improve the performance of the other can help increase your customer base; and for which you can always hire professional digital marketing experts in India to help.