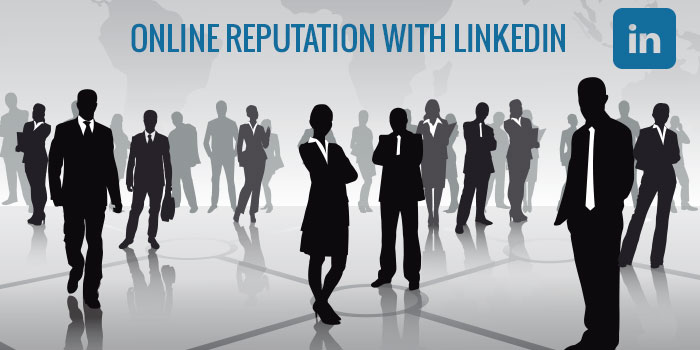 Online reputation management (ORM) has gained lot of relevance in the recent times. While many turn to Google for tips on how to manage their reputation online, LinkedIn too has some specialized tools which will help you build and improve your online reputation.
Being one of the best Social Media Marketing Company in India, we present you ways in which LinkedIn can boost your company's growth.
Optimize using the right keywords
Right keyword is the first step to manage your online reputation. It is seen that LinkedIn also functions quite similar to search engines. The users/ visitors type some keywords and LinkedIn pops out results accordingly. Thus if you use the right keywords, not only will it make your company profile easy to find, but it also subtly sends the message that your company is professional. Also make it a point that you use the keywords at the right places, like in the Headline, Job Titles, Company Description, Skills.
Make good connections
It is often said that on LinkedIn, people connect randomly even without knowing each other well. But the catch is to connect with the right people. See to it that those who are related to your business, clients or prospective clients are connected to you. Once you get connected to them, you can very easily canvass your company and its skills through regular posts and updates on your profile. This will surely boost your online reputation.
On LinkedIn a little boasting does help
Yes, you read it right! LinkedIn provides you with a huge section solely devoted to the awards and recognitions you / your company has won. Make most of this section, by loading information backed with real data. This trick is far better than writing a post/ blog on the award you won, or the recognition you got. But keep in mind not to come up with false statements. LinkedIn's "False Profile Policy" is a deterrent to this.
Blog – Once in a while
LinkedIn's blogging feature is one of the best ways in which you can manage your online reputation. Much appreciated by many experts, the blogging feature is particularly helpful to those in B2B sector. Through blogs you can keep your connections updated about your thoughts and ideas. And adding optimized key words will help you gain more clicks and better traffic.
Be a part of professional groups
At the end it is all about good networking and better canvassing. Even if you are not in favor of connecting to strangers on LinkedIn, it is highly advisable that you be an active member of professional groups which are similar to your area of business and interest. Here not only will you get regular updates about industry news, but you can use it as a medium to build a positive reputation for yourself by canvassing your services and skills.
Ultimately it's your work that matters
Reputation management is all about how well you canvass and handle issues. At the end it is the quality of work which matters the most. Just by creating a profile and joining some groups you are not going to gain anything solid. Thus it takes time, perseverance and good quality work to not only create a good reputation, but also to maintain it. Keep evolving your work as per the new needs of the industry and see your business grow!
These are some of the ways in which you can use LinkedIn to build and manage your online reputation.