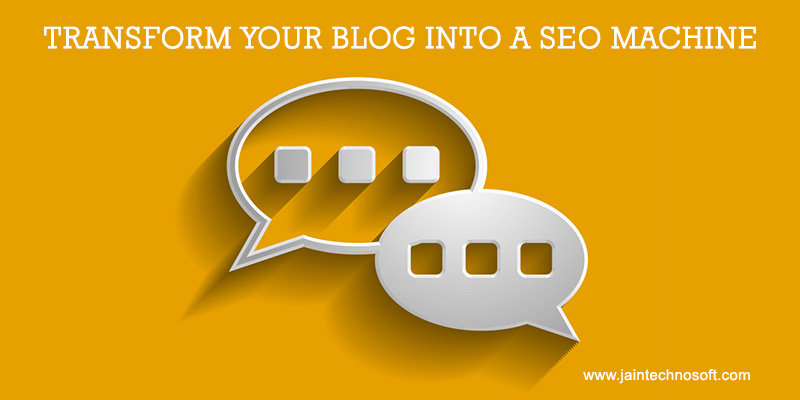 Blogs are one of the best ways to engage visitors to your website and thereby increase traffic and conversion rates. They surely are an effective tool for digital marketing. But statistics show that around 80% of blogs stagnate without bringing in a decent amount of traffic and very few readers.
One of the most effective ways to increase readership of your blog is through search engine optimization/ SEO services. You can also opt for Google/ Facebook advertising to drive awareness, use email lists to share your new posts as well as share it on various social media platforms.
In this post, we will discuss how you can use SEO to generate better results from your blogs. All you need is investment of few hours to transform your blogs. Here is how you can do it:
Conduct Keyword Research
Very often it is seen that we assume certain words as the best bet for popular keywords. This is the first and perhaps the most fatal mistake. It is advisable that you always conduct research and ensure that the right keywords are being used by you in your blog. You can use Google Keyword Popularity Tool for this purpose.
Also it will be beneficial if you search for localized keywords for your blog, this will help you get some good ideas for your blog posts.
Install a suitable SEO plug-in
Usually when we say that install a good plug-in, majority just install it and stop at that. Rather you should understand how to make use of the plug-in effectively so as to get better results. Some of the best free SEO plug-ins are WordPress SEO by Yoast, SEO Ultimate and All in One SEO Pack.
These tools guide you on ways to improve organic traffic and also help improve your page rank in search engines like Google, Bing, Yahoo etc.
Include the Keyword in your post permalink, title and first sentence
This is the most efficient way to get amazing SEO results from your blogs. You just have to set the page URL as your post name. This will automatically put the keyword in the URL of your post (permalink).
Usually 'good' writing dictates that you do not use the keyword in the first sentence. In case you follow this, then you can write the sentence which uses the keyword and describe the post in a way that will make people read it. You can put the keywords in the "Meta Description" field and with this you are good to go. See to it that the keywords are included in the body of your posts a few times at relevant places.
In short all you need to do is identify one keyword to focus on and put it in your title, page description and permalink. This is the perfect recipe of the elusive SEO magic!
These are the simple ways in which you can build your digital marketing strategy. A parting advice would be that you make use of multiple ways to reach out to your readers and turn them into subscribers. We are sure that once you follow the above given points, your blogs will reap you best SEO results.