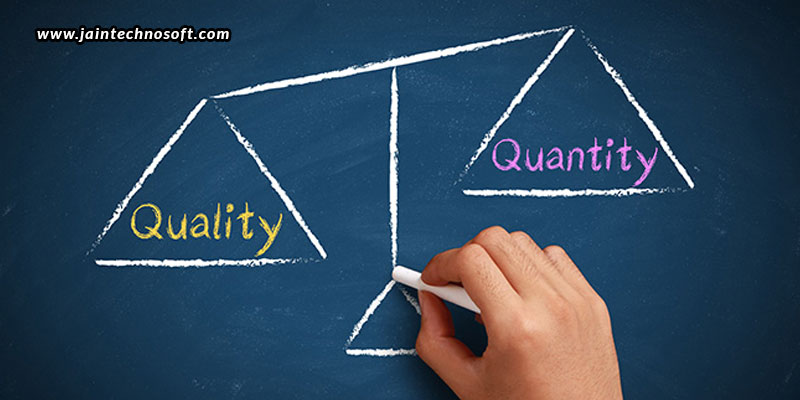 What makes a lead a good lead; as in what is it that can make an individual more likely to convert to making a purchase? Some might say focusing on the target audience personas, while others might say the right products and services. We know that it isn't enough to only drive traffic to a site; what is important is to convert the traffic to become more valuable. You need to understand the problems that the product is designed to solve, the type of people who might have those problems, and the resources they may use to find a solution to their problem. Understanding this, the relevant problems on a website can be solved by creating those resources that can solve the customers' problems, which will then result in more traffic pouring in, and probably more conversions. So now, the traffic is up and the likeliness of conversions too. The leads are now up; but what about the sales?
Leads up, but sales down!
There are large lead volumes on a site, but are they leading finally to sales? If not, that's an issue again! You are getting leads, but not the right leads. You have solved the issue of lead quantity, but the leads are at a different point in the customer journey, or they may not be in a position to buy at all. Thus, it all goes down the drain. This clearly shows that you don't need only lead quantity, but lead quality too. Even though you have enormous traffic coming in, you need all of that traffic to convert too. But how?
Strategies to boost lead quality
Corporate with the sales team to understand not what makes a good lead, but what they qualify as leads, because the leads that need to be focused on differs from when traffic is needed to when sales are required.
Determine all the topics, messages, and call-to-actions that resonate with the ideal user behaviour on the site; and then update the site content to better appeal to the target user.
Understand the channels that the best leads use to find and return to the site. This will help you know where to focus your time, efforts, and money.
Create better targeted content. There may be a blog or two that is successful on driving lots of traffic, but poor qualified leads. You need to check on such content where the goals aren't met, so that you know where not to waste time on. Don't create content that ranks; create one that converts.
The best links drive referral traffic even today, whether you believe it or not. Find websites that drive lots of high scoring leads, and check where else you can get those high quality referrals. Eventually, build better links.
For many other such strategies, you need professionals, because not everything can be handled by you. So, it is advisable that you hire professional digital marketing services in India, who know the ins and outs of the business, and can help you with the best strategies to boost both traffic and conversions; thus enhancing your lead quantity as well as lead quality.