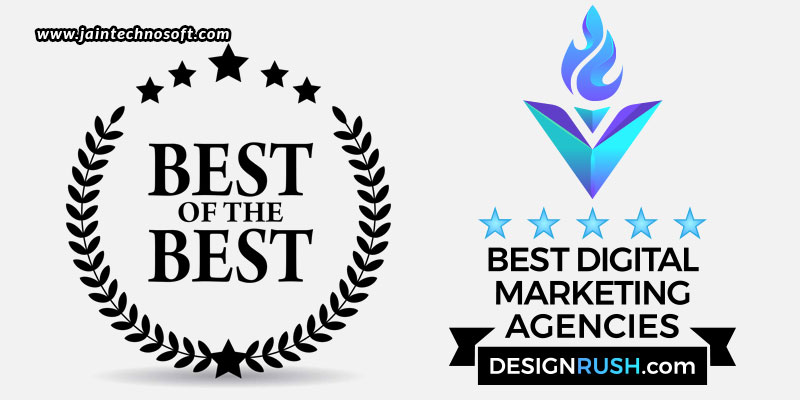 Jain Technosoft has been acknowledged as a top digital marketing agency in 2021 by DesignRush, a B2B marketplace that proves to be the perfect guide to find the best professional agencies, categorized by their areas of expertise.
DesignRush lists more than 9000 agencies from over 50 different countries, sorting them out by categories, locations, expertise, clients, and reviews. The companies are researched, reviewed, and rated, after being consulted by thousands of trustworthy decision-makers.
It's a privilege for our agency to be recognized by DesignRush as a leading digital marketing agency, especially in such a competitive market.
Jain Technosoft is a premier, full-service digital marketing and web development agency that has been consistently delivering quality services, with its highly effective suite of services driven by an efficient delivery model. As part of our digital marketing services, we look beyond search engine ranking and strategize our efforts aiming for high return on investment for clients. With a multi-step process to rank websites high up on SERPs, Jain Technosoft aspires to gain traffic as well as boost conversion rates, for clients' business. We have worked with many clients across the globe & helped them achieve results beyond their goals, through our organic SEO practices.