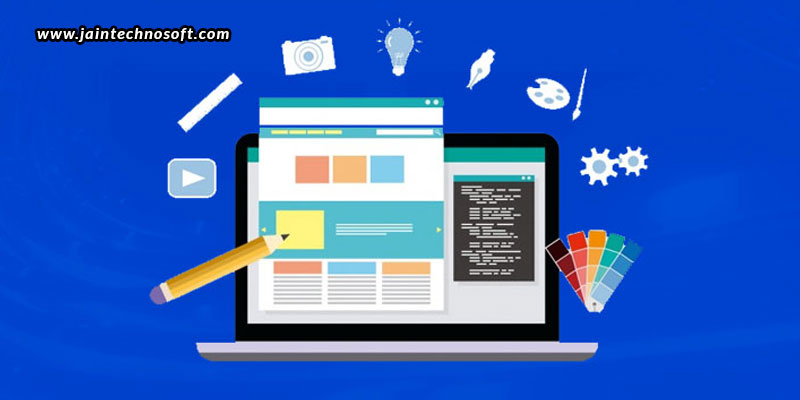 Building a website has become important for almost every business. It is a great way to reach out to customers and tell them all about your company, your products, your services, and every other aspect they ought to know. But, just building a website is not enough; it is important to build a website the right way. And for this, you either rely on an agency offering professional Web development services in India, or you follow these five easy steps if you're looking to build it on your own.
While designing and developing a website is a customized process, where the website to be built depends upon the kind of business and clients to be targeted, yet there are some basic aspects that almost every kind of website will require. We thus bring to you a very basic step-by-step guide on how you can build your website correctly, right from conceptualizing to launching, which involves five elementary stages – planning, designing, website development, reviewing, and launching. Let's take a look at each of these stages in detail below.
Stage 1 – Planning
Planning is absolutely important, well in advance. While planning your website design, you not only plan up the colours, fonts, formats, and layout, but you also create a style guide for your Web content, or make a map of all the links your website will make between your own Web pages. This will complete the concept of your website. But, while planning, you don't want only the designer to work on it. It should be team work so that everyone provides their inputs, and speaks about what they require, so that all of that can be combined well into the website design. Hence, website planning should be a team effort involving the designers, Web developers, copywriters, and everyone else involved in making your website a reality.
Stage 2 – Designing
This is the first step into bringing your plans to reality. The main efforts here are from the designers, who begin creating the basic design. Putting your design plans into reality can help see how your layout and style look in practical. Once the layout and style look alright, the designers will go further to create the navigations, easy-to-understand content, link integrations, and everything else related to the website's infrastructure.
Stage 3 – Website Development
With all the designs in place, it is now the task of the Web developers to come up and actually "build" the website with the help of coding. This is the most critical and lengthiest stage of the website building process, as the programming installed will decide on the performance of the site.
Stage 4 – Reviewing
Once all the designing and development is done, it is important to thoroughly check the entire website to ensure that everything is working the way it should. Such inspection and testing will ensure that any and all tiny technical, designing, and development errors are fixed. Without reviewing, you won't be able to eliminate the flaws, which will have your risking your website's visibility and SEO rankings.
Stage 5 – Launching
Now that everything is in place, and thoroughly checked and tested, you're ready to launch your website.
With the right processes, apt knowledge, and required drive, you should be all set to build your very own website! So, get onto the planning stage right away, if you're sure you have the skill and resources for the rest of the website building stages too.