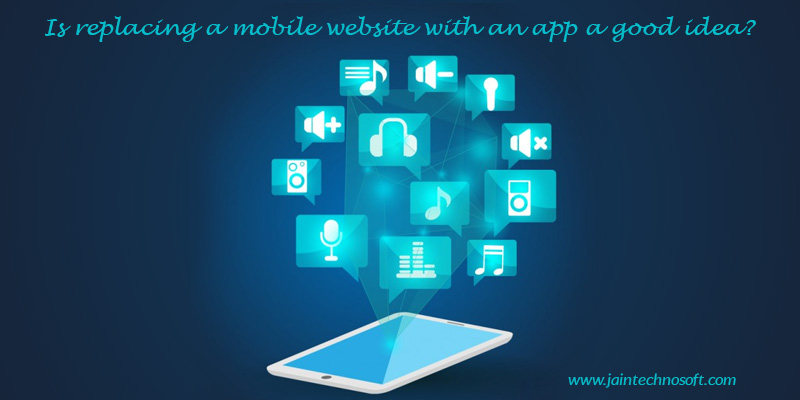 There are over 150 million people in India who are app users. This may want you to shut down your website and switch to app-only just like Myntra did or Flipkart is planning to do. Myntra did so because 90% of its traffic and 70% of its sales were coming from mobile. So, it was logically acceptable for Myntra to take the step. Although Myntra saw a downfall in the initial stage but, then came up with it being quite a success. But, does that mean that anybody can be successful in following the app-only strategy? Let us see what factors can be responsible for success or failure of taking such a step.
Mobile websites are accessible from all devices running a web browser while apps need specific platforms to be used. An app needs to be first downloaded on a device before it can be used, which serves as a barrier many-a-times.
A single app might not be compatible on every kind of device. Hence, in order to develop an app, different versions will be needed to serve different platforms like Android, iPhone, Blackberry and others. So, developing a mobile website becomes much more affordable than apps.
If the app is one that can be used on a daily basis or atleast regularly, there are chances that people would download the app. For example, if it is an app for everyday shopping like groceries or something like clothes, footwear or fashion accessories, people would not mind downloading the app. In fact, the app would already have the address and payment selections registered under the customer's user name, which would make it easier for the shopper to purchase from the app regularly. But, if the business is selling products that are used or shopped for less frequently like a real estate business selling off properties, people would not download an app for that because downloading an app requires too much space and lowers the speed of the mobile.
Myntra and Flipkart are two major e-commerce app-only sites. But, they have done so only after marketing themselves sufficiently to the users. They took all the initiatives to promote themselves via Google and Facebook. They repeatedly gave ads through these well known social platforms. Once they had millions of regular and registered users, they decided to take this step because they knew they had built quite some amount of loyalty within the users and that the customers would follow them in whichever way they directed them. Today Myntra has more than 9 million app downloads and is targeting another 5 million. So, until the business is not widespread and known to a large number of customers, this step will not be a success. If a business is in its early stages and the user base has just started to build up, this strategy is bound to fail.
It is upto the business owners to decide whether shutting down a website in order to start an app-only strategy is worth the time, expenses and efforts or not. App strategy is definitely the future but, the above mentioned points need to be kept in mind before making any decision.
Whatever decision you make, Jain Technosoft is a best-in-class website designing and web development company in India that can design a mobile website as well as a mobile app for your business.