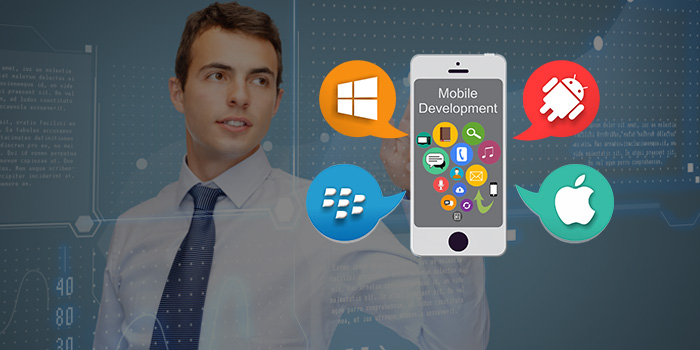 People are getting connected with each other through Mobile technology. Numerous marketers believe that mobile becomes one of the top marketing tools to bring business. However, if you don't have utilized your mobile platforms properly for your business, you will not enjoy proper business. Jain Technosoft helps you to make an incredible looking custom mobile application that is effectively discovered and fits your needs perfectly. As more people use mobile and tablet gadgets, applications could be a valuable approach to cross-promote your brand across platforms, and guarantee a secure presence across them all.
The primary reason of mobile applications is, maximizing the degree of convenience for its user. However, a mobile app is not merely a piece of software that users install on their phones. Mobile phones are centered on connectivity. They help you stay connected to your friends and peers. Mobile app developers take advantage of connectivity of mobile phones and add a social experience to their applications. Mobile apps have seen an extensive number of downloads through online stores such as App Store, Google Play and BlackBerry App World. The statistics are not unexpected or unforeseen since users need portability with utility and mobile apps have allowed them precisely that. Potential customers who like your mobile apps are likely to keep high expectations from your future products and services. You can likewise utilize mobile applications to publicize your products in a non-intrusive way.
What are the potential uses and benefits of a Mobile app?
Convenience: It is easy for customers to access to the program through a gadget, with a couple of clicks of a button, a user can get information about a certain product or service from the application.
Compatibility: A great thing about a mobile app is its compatibility to almost all types of mobile phones such as Blackberry, Android, and Apple phones. Since an incredible number of individuals at present own a cell phone, and it changes on the brand names, so, users can download the application regardless of the specifications of the phone.
Ease of Access: Having a mobile application installed inside the phone help the business owner to build communication with the consumer additionally, effectively taking care of queries or complaints and take action if ever.
Deployment and Maintenance: There is no requirement for anyone's approval, no registration of any kind, and (in most countries) no censorship of an application's content. So long as you can impart your application's URL, anyone can access it as soon as it is released. Once deployed, Web applications are generally easy to maintain. Bug fixes become immediately available to users without having to wait for upgrades to roll out and reach all users — a feature that is especially imperative for security issues and critically crippling bugs.