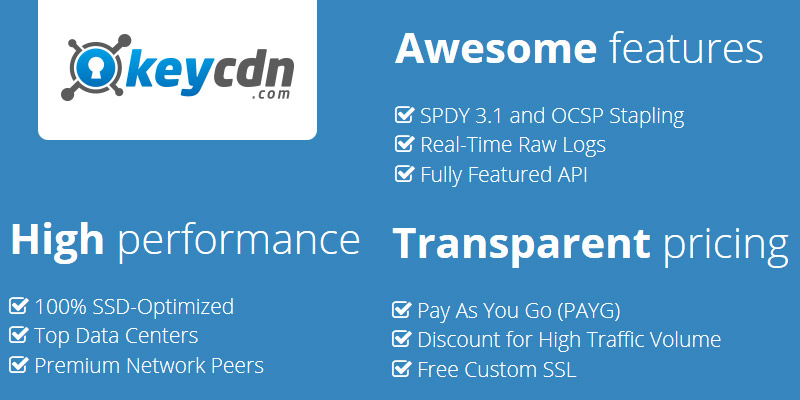 Is your website slowing down? Can you not afford a faster server? Then, you must consider going in for a CDN – Content Delivery Network, which is a system of distributed servers that delivers content to the users based on their geographical locations.
Content Delivery Networks will host your media files, improve your global availability and reduce your site's bandwidth and loading time; thus, improving the website's speed. They will reduce the time taken for the host server to receive, process and deliver. They will cache static resources, which brings resources closer to the users, thereby reducing the round trip time.
An experiment showed that the document completion time for mobile reduced by 10%, whereas for desktops, the same showed a reduction of 20%. It also showed a decrease of even less than a second for page loading. Hence, CDNs for mobiles do not show much significance but, they are definitely effective to some extent.
Although CDNs are effective, it isn't necessary that every site must have a CDN. It has been surveyed that 79% of the top 400 ecommerce sites in the EU and 75% of the top 2000 ecommerce sites in the US don't use a recognized CDN. But, even if you do, how would you know which CDN to pick up from the vast options available in the market?
It highly matters which CDN you choose for your website. You must decide depending upon the provider, how the particular CDN stores content and how far their POPs are from the users. Different providers will provide difference in latencies. Out of the many Content Delivery Networks available, KeyCDN is one that offers high performance, great infrastructure of networks, high security and better value for money as compared to other CDN services.
KeyCDN was launched in 2012 and is a global CDN with its own infrastructure and POPs in US, Europe, Asia, South-America and Australia. They offer a true pay-as-you-go pricing model with a competitive global flat-rate of $0.04/GB for traffic. It divides the content into multiple zones with your own CNAMEs. These zones can be used either with the Push or the Pull feature. The Push feature enables you to upload media via an FTP account for your website to display, and the Pull feature enables KeyCDN to capture the content from your site, and individual files can be purged, headers overridden and cookies stripped.
You can also be rest assured about KeyCDN's security features. Its Secure Token links provide content only to visitors with a valid link, Shared SSL which is available free and a Custom SSL service that can be created based on your requirements.
KeyCDN charges are slightly higher for the first terabyte and it gradually decreases the tariff while usage increases. With support for video hosting, media streaming, software distribution and online games, KeyCDN offers scalability, availability, great speed and a better website performance. Hence, this low cost easy integration service is the best solution for your slow responding website.