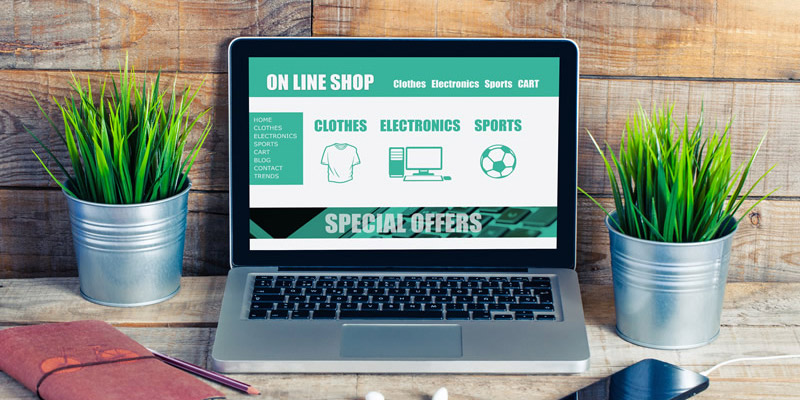 Almost everyone now believes in having a website to showcase their products/services to a wide set of audiences globally to increase sales and in turn improve business. Having an online presence increases the visibility of your brand and gives you access to a worldwide market. Moreover, it gives access to customers across the globe 24×7, without limiting its working in any way – may it be day or night, weekday or weekend, working days or holidays. However, building a brand online and boosting profits is not as easy as it may sound. With millions of websites being shown for a particular search term in every different industry, it is very difficult to stay on the top of SERPs and attract customers; and more importantly, have them stay on your site for longer, and bring them back again. So, in order to have all of that falling into your lap, you need to pay attention to the usability of your website. Although your website should be attractive and visually appealing in terms of design so as to attract visitors to your site, there are many other usability features you must focus upon to keep your visitors navigating further into your site with ease. Hiring a professional and experienced eCommerce Web Designing Company in India can take off the burden from your shoulders, as they know their job well and are sure to put in all their efforts and talent to take care of the required elements to increase sales and business; as mentioned below.
Building trust for your brand
You need to have users trust your brand so that they are loyal to you every time they wish to purchase something online. However, this kind of loyalty is difficult to build. One way you can easily build trust is by having your website rank higher on SERPs. Once search engines rank you high, people will believe that they can trust you. So, make your website easy to use as ease-of-use is the biggest influencer in ranking because search engines always want to make browsing easy and simple for users.
Understanding the needs of your target audience
Whatever you are posting online is only for your visitors. So, you must know what your visitors want and will be looking for, and provide them with the same. Understanding the needs of your visitors and customers is a huge step towards making your website an effective one. Once you understand what works for your target audience, you can implement your information to the best on your website for satisfying your customers.
Making navigation easy
Navigation is one very important element of a website. if your website can easily show the users the path around your different pages, your visitors will be more than contented and delighted to be with you and place an order, not once but again and again. Clear navigation will also help search engines feel better about you, thus helping you with better ranking!
Showing visitors the clear purchase path
You need to make your website and the actions that you want your visitors to take as clear as possible. A good website is one that clearly indicates the succeeding step to your visitors. Your visitor must be guided through the entire purchase process easily. After selecting the items, they must be guided through the process of delivery and payment options, and the checkout process easily. This will satisfy your customers and increase conversion rates to a great extent. Conversely, if customers find the whole process confusing, they are likely to abandon the site.
Cleverly placing clear call-to-action buttons
Calls-to-action (CTAs) are very effective in increasing conversion rates. They are the elements that help users know what they are supposed to do. You could tell your users to subscribe, sign up, buy, check out, pay, or do anything else with a CTA. However, you must very carefully and cleverly place your CTA buttons to prompt visitors to take the particular action you want them to take, without annoying them. You must also have very clear and indicative CTAs on your page with effectively written words so as to impress the users and have them understanding what clicking on the particular button will do. More the number of visitors click on your CTAs, more your conversions!
Now, you may have understood how design and functionality of a website go hand in hand to impress and engage users. So, make sure to consider all these elements while designing your online store, or hire an eCommerce Web Designing Company in India who can help bring a boost in your ranking!