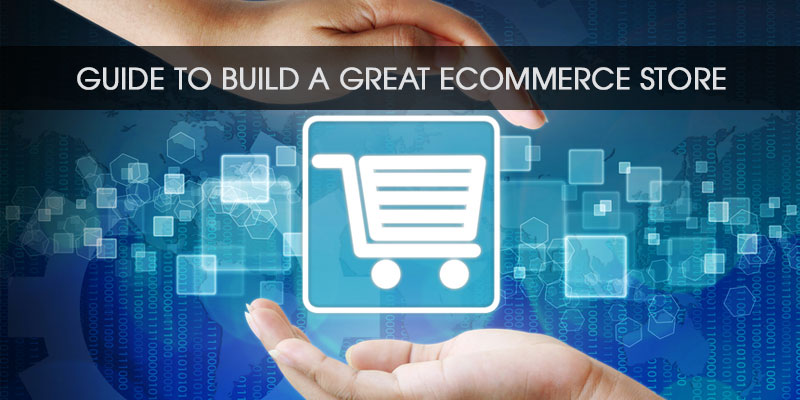 Are you planning to start up an eCommerce business? Have you set up your website? Before putting up your site on the web, there are many checks to be done to make sure that the customers who visit your site have a great shopping experience. Check out what all you need to take care of.
Your first impression
Heard of 'first impression is the last impression' right? It goes well for eCommerce sites too. If you fail to attract visitors when they have the first look, then they wouldn't want to go further and navigate your site. Thus, your home page or the landing pages should have such an impact on the users that they want to know more about your site or will want to come back to you again. You must have a great designed logo, promotional graphics and links, clear and specific calls-to-action, clearly shown search box. All these are the things that would create a first impression about you. Also, take care that your website works well on all browsers and devices and that it loads quickly. Users are not patient enough to wait if your pages take forever to load. If it fails to load within a few seconds, the users will navigate to some other page.
Clear product pages
Your pages must be classified properly as per the different product categories you sell. Every page must clearly state what the segment is about and the products that are offered. All of it should be so clear that visitors searching for a particular product are able to do so easily. Also, you must keep a minimalist design for easy navigation and make sure you have filtering options for every category. For every product, you must have the following –
Optimized product title
Clear product images from every angle with zoom-in functionality
Description and specifications of the product
Advantages and disadvantages clearly stated, if any
Available sizes and colours
Customer reviews and ratings
Price with potential deals and discounts
Shipping costs and other tax calculations, with final amount stated
All possible payment options
Add-to-cart and wishlist options
Product availability and option to be notified when a 'sold-out' product becomes available.
Convenient shopping procedure
The most important part of an eCommerce site is that the buying procedure should be kept quick and easy. Asking for a user to sign-up before purchasing should have a quick procedure and only the relevant information should be asked for. Make payment methods easy and convenient, and offer EMI options for high-priced products. Show the approximate delivery date. After the order is placed, give your customers the option to track their package whenever they wish to. Give them all shipping details and offer them 24×7 customer support. Also, don't forget to give them an option to cancel the order. Let them be free to cancel their order for any genuine reason. This will help them freely shop with you.
Things to keep in mind
Other than all the above mentioned points, you must also remember to provide security certificates and reminders that the users will have safe transactions, and return and exchange policies, if any. Make sure that your eCommerce site is responsive and works well with every device because a large number of users are shopping from mobile.
Other than pages related to your products and services, you can also include other pages like tutorials, company events, company blogs, webcast or podcast page, testimonials, interviews with your customers and areas where people can connect with you. All this will add to your positive image.
For getting all the above mentioned elements effectively on your site, you need to hire professionals who have an expertise in Ecommerce Website Design. Jain Technosoft is one such reputed name in India that has been developing eCommerce websites with simplicity yet effectiveness, depending on the client's requirements. We assure to give your business an edge over your competitors and accentuate your conversion ratio.