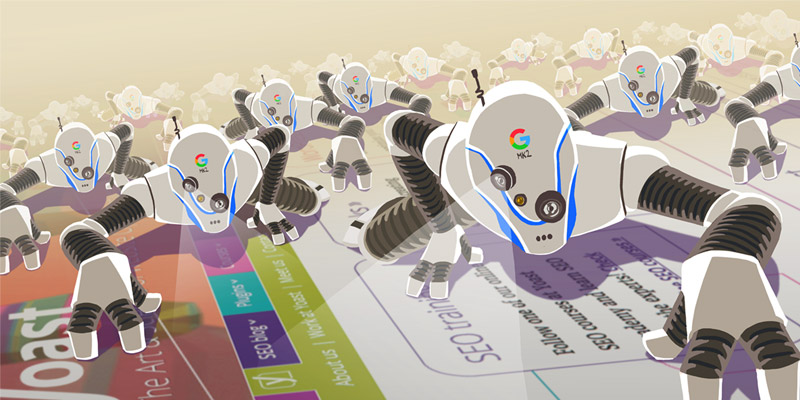 Every webmaster is said to focus on SEO; and SEO is all about improving crawlability and increasing organic traffic on your website to generate more sales. So, either you hire professionals who offer expert SEO services in India, or follow these useful technical SEO tips that can help you achieve just the same.
Use internal linking appropriately
Internal linking has and still remains one of the most powerful SEO tactics. With proper internal linking, you can efficiently pass link juice across the internal pages on your site. Here is how you can do so.
Create lots of high quality and authoritative content, which can help you easily create lots of internal links too.
Use natural and relevant links while linking. Unnatural linking will reduce CTR and time on site, thus reducing your site's worth.
Internally link to the main content of your pages, rather than linking at the bottom of the content or page.
Avoid linking to your home page all the time. Link to the deeper pages on your site that have fewer links.
Prepare your site for direct answer queries
Google is always looking for ways to improve user experience, which is why it is always looking to provide users with the most direct and appropriate answers to their queries. If you are able to fulfill this attribute, you can have your site placed in the direct answer box in Google and divert lots of traffic to your site from there. For this, you will first need to identify the question-based search queries that you can prepare answers to. Then, you can prepare your answers in a tabular form by making use of structured data and HTML tables to make it easier for Google to understand the content of your page.
Optimize your site for mobile web crawling
Google now focuses on mobile-first indexing. This makes it very important for you to have a mobile site that can be crawled properly. Here is how you can check if you have a mobile-friendly site.
Carry out a mobile-friendly test and use the "Fetch as Google" option to check for any issues.
Perform a log analysis and block spam bots to allow easy access for search engine crawlers.
Check the mobile usability report under Google Search Console to check for any issues.
Optimize Google Crawl Budget
Google Crawl Budget is the number of pages that Google visits on your website during a single connection. A higher crawl budget means Google wants to know more about your site, meaning a possibility to improve your search ranking positions. (This is only a possibility because crawl budget is only one out of the hundreds of factors that decide upon the ranking of a site.) Moreover, a higher crawl budget leads to more organic traffic as it increases the importance of your site in the eyes of Google. Now, you definitely need to know how you can optimize the Google Crawl Budget for your site. So, here are a few ways you can do so.
Take all possible steps to increase the speed of your site as this will improve user experience and also increase crawl rate; thus leading to better indexing and improved rankings.
Reduce the excessive page loading time for dynamic page requests, or it may lead to time-out issues.
Make sure you have proper AMP pages so that it takes Google lesser time to crawl your site.
Take the mobile-friendly test and fix any crawlability or design issues that you r site may have.
Regularly monitor the crawl error report and keep the number of server errors at the lowest.
Use virtual private servers to improve the server response time.
These are only some of the most important things you can do to improve crawlability and increase organic traffic on your site. But, if you hire professional SEO services in India, you can have much more done on your site to boost your rankings, traffic, and conversions.