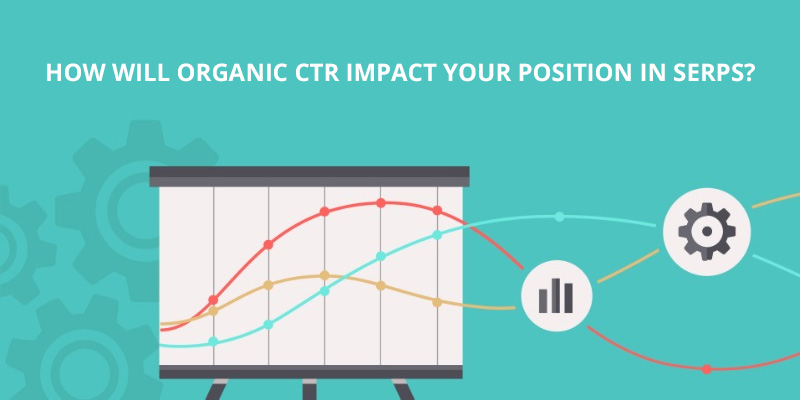 We all know that great content and links are essential for SEO success. Google has been repeatedly emphasizing on focusing on writing high quality and relevant content and gaining natural links to your site. However, even though these two elements are essential for SEO, they are not the only two factors that will help you get to the top of SERPs. Why? Because even your competitors know about their importance, and they all are definitely going to create the best content and build up an amazing link profile. So, how will you stand away from the rest? Where should you focus your efforts to improve on SEO? It is your click-through rate (CTR)! Learn how improving your organic CTR can impact your position in SERPs.
Ranking in SERPs
Google constantly conducts A/B experiments on search results to look for changes in click patterns so that it can provide the best results to its visitors. Thus, clicks are an important measurement quantity for Google. Now, let us presume that for a certain search phrase, your competitor ranks above you. How will you outrank him? That you both have great relevant content and neither of you have an advantage in links, the best way to outrank him would be by getting more people to click on your result. If you start getting more clicks, Google will consider that your page is better than your competitor for searchers because more people click on your site.
Engagement metrics
Google checks the authoritativeness and trustworthiness of your entire website and not only your individual pages. It takes into accounts a variety of factors like SERP position, device type, location, time of day and more. It also looks at how users behave after they land on your page. If you have higher bounce rates, Google will know that your page did not satisfy your searcher's query. So, along with CTR, you also need to have high task completion rates. Higher task completion rates will let Google know that you have an established authority and trust.
Effective headlines
You need to have a super clickable headline to have more searchers clicking to get on your page. Now, you must understand that every headline comprises of different elements like format, topic, content, emotion and promise.
Your headline should let the searchers know about the format of your content.
Next, try using the most popular keywords in your headline.
Along with the format, your searchers must also be able to understand what kind of content they are going to find on your page – whether it is charts, quotes, images or facts.
Your headline must be able to bring an emotion within the minds of the searchers. Use words that inspire anxiety, laughter, surprise, anger, awe or any such emotion that is required.
Lastly, your headline must be promising i.e. it must provide a certain type of benefit to the readers. Any kind of benefit will surely grab their attention.
Such an effective headline will surely bring higher organic CTRs. Including all or most of these elements in your headlines will surely get you to the top with high number of people clicking on your link.
Remarketing
Instead of targeting a new set of audience, it is advisable to target those who have already visited your website before. This is because those familiar with your brand are twice as likely to click and purchase from you. You can make good use of Facebook and Twitter ads to remarket your products/services. You'll definitely drive more traffic and get higher CTRs.
So, start improving your CTRs now! Beat your competitors with a higher than expected click-through rate. You can hire the best organic SEO services to help you get the best CTRs and gain top positions in SERPs organically.