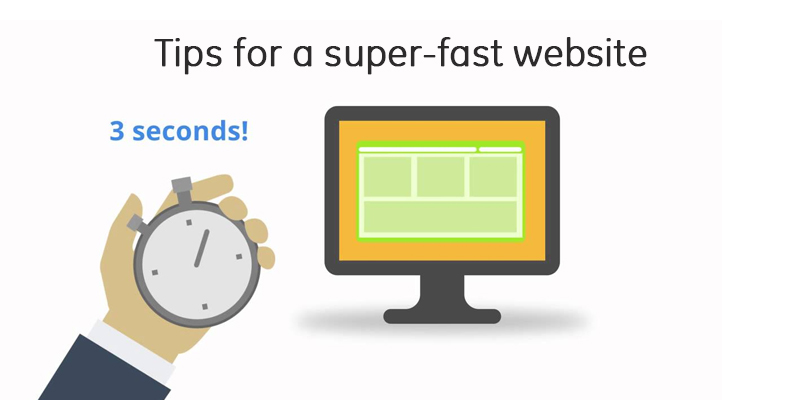 Almost every other Internet user is using his mobile to surf the Web. And, there are hundreds and thousands of websites available for one search term. Moreover, in this busy world, people are looking for faster ways to gain access to everything; and same is the case with websites. So, why would users stick to your site if you are not able to provide them with faster service than the others? Obviously, if your page takes too long to load, users are going to abandon your site and move over to the many other options they have. In fact, it has been researched that if your websites take more than 3 seconds to load, 57% of visitors are going to abandon your site and that's more than half of your visitors! So, imagine how much you are losing out on!
Hurry up and check for your website's speed and rectify it immediately in case of any loading issues before you lose out on an immense amount of traffic. Use Google Pagespeed Tools that will show you how your site performs on both mobile and desktop, along with suggestions for improvements. Other applications you can use include YSlow and Pingdom. You now know that you have a slow loading website. So, how will you work towards rectifying it? There are many ways you can do so. You can either hire the best website design company in India to take up the task or use the below mentioned tips to help you design a super-fast website.
Compress your pages
Use appropriate applications or plugins like Deflate to compress your pages as compressed pages take lesser time to load.
Optimize your images
Optimize your pages for faster loading. Lots of high resolution images hinder your page loading speed and increase loading time. Use lower resolution images for your background, graphics and icons. Canva can help optimize all your images for free!
Load images as your scroll
Another option is having your images load as and when the visitor scrolls down the page. This means that the images don't need to load unless they are need to; thus saving on lots of loading time. This technique is called lazy loading, which can be implemented with plugins like Lazy Load Plugin for jQuery, Lazy Load WordPress Plugin or BJ Lazy Load.
One video per page
Just like images, if you use too many videos on a single page, you are definitely in for a slow loading page. Make sure you have not more than one video per page. Get rid of unnecessary videos.
Use minimal font styles
Using too many fonts on a single page may help you have attractive content, but it also increases your page loading time. So, use minimal number of font styles – in fact only one will do – instead of using multiple fonts on a single page.
Delete your themes, plugins and comments
If you are not using any of your plugins and themes, or if you have spam comments building up, you are unnecessarily affecting the loading speed of your site. Delete all the needless themes, plugins and comments. Also, make sure that the existing plugins are speed-effective or else, find alternatives for them too.
Cache
Caching your pages is highly important. Saved snapshots make it easier to store and access your website. However, they also reduce the loading speed of the page. So, make sure you have a plugin that helps you cache your pages.
Use all these tips from time to time to analyze your page for any speed affecting flaws. As the attention span of online users is reducing day by day, you need to have an optimized website to provide them with the best user experience. A professional website design company in India can help take care of all these things and more to provide you with the best designed and optimized website to bring to your visitors an excellent online experience.