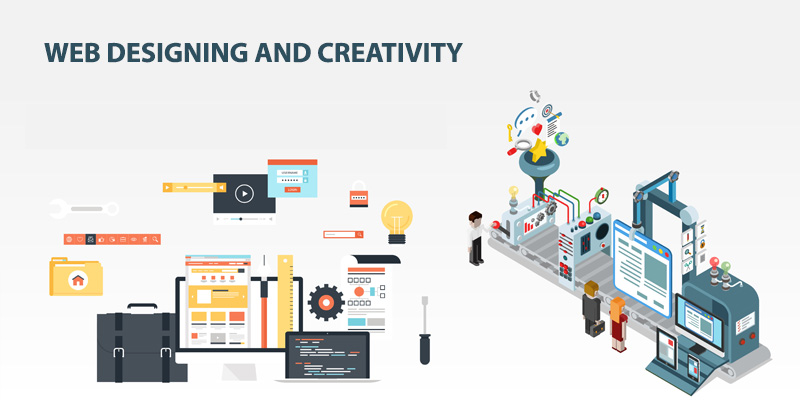 Building remarkable websites is something that creative Web designers can produce by putting in lots of efforts and creativity into their work. Coming up with that level of craftsmanship is no joke – even the best of designers may not be able to catch up to that level. However, this does not mean that achieving the task is impossible. It's just that creating remarkable websites takes years of training and putting in lots of efforts, just like what the most proficient Web designers in India have been putting into their work to bring them up to this level. Some of the significant characteristics you must have within you to be added to the list of such creative Web designers are listed below. Make sure to input all of these while designing a website and you will surely see positive differences in your work.
Let the common and popular ideas be, and start thinking out of the box. Craft your ideas up to the extent where the website can show up with the best performance. However, you must make sure that the ideas and visualizations you come up with are also practical and functional. Anything that is not helpful to the users is of no use to the website. This is why creative Web designers never neglect the user experience. Whether it is responsiveness to automatically scale the pages to different screen sizes, or AMPs for better and quicker response time for mobiles, or what enables the browser to download multiple images at the same time, creative designers are always looking for the best solutions to provide a better user experience.
Combining techniques with the latest styles and trends
As a designer, it is a must to know what's going on around you in terms of Web design. You must be updated with the latest trends and styles being used. But, you don't need to use them as others are utilizing them. To be a creative designer, you need to practice blending different trends and styles. Even if it is a simple and subtle mix, it must be impressive. Use logic with your designing and spice it up a little bit somewhere, and the trick will work.
Working with concepts
It's not just design techniques, but entire concepts that creative Web designers work with. And to come up with great conceptual designs requires lots of research and experience. All this comes after investigating what other creative people have achieved. You must be able to provide an easy-looking and easily usable design with a twist that excites and interests the users. What you must do to create this is take up a concept and modify it into something that provides a convincing solution to your client's requirements.
Using the perfect tools
As a Web designer, you will want to be able to use your ideas and imaginary in your own ways, without much hindrance. For this, you should be able to find the perfect tools that help you customize to your heart's content. With the perfect tools, you can implement your ideas to perfection and create beautiful layouts.