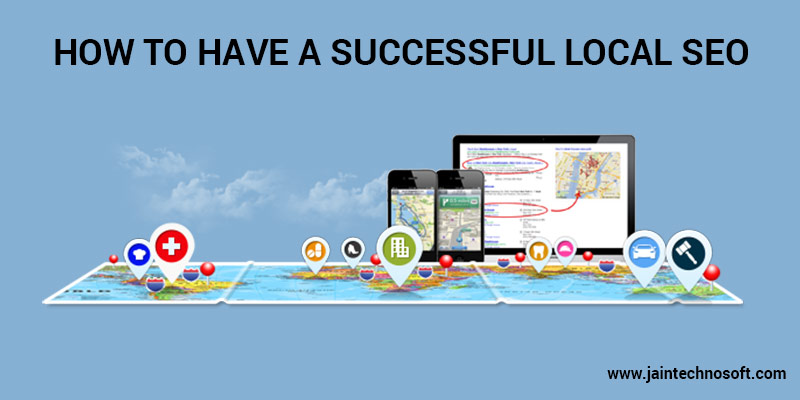 Local SEO is the process of optimizing your website so that you can gain higher local search rankings. There are many ways to gain higher rankings but, it is important to keep in mind that no bad practices should be followed so that Google gets a chance to penalize you. Take care to avoid duplication and ascertain high quality. It is necessary to analyze your competitors and how they stand in the market but, at the same time, it is also vital that you have your own strategy rather than copying others.
Apart from analyzing your competitors, it is also necessary to analyze the market you are standing in. Every city has different number of population and their own way of purchasing. So, you must analyze and decide on which city is worth investing in for profitable business and how much money you want to put in for that particular city.
What are the strategies for better local SEO?
The two main strategies that are important for having better local SEO are content strategy and linking strategy. You must know what kind of content you need to write to rank higher and attract visitors, and what kind of links you need to get on your site.
Content strategy
In order to target visitors for local businesses, you must make sure to have content that is locally focused, which means that your content should be highly optimized towards the areas you want to specifically target. Optimize your title tags, headings, meta descriptions, keywords and URL. You can also use a geo-location tag by adding the address of the location of your business on your site. This will result in attracting maximum number of local population.
Linking strategy
It is important what kind of links you get to your site. You need to get strong top quality links for the specific location of your business in order to rank well locally. Links from a local newspaper's website will be a great achievement. Also, getting links from URLs that have your city's name in it is valuable. Whatever links you get but, the most important thing is that these links do not violate Google's guidelines.
What should a perfectly optimized local page contain?
Title tag: You must have a perfectly optimized title tag that ranges between 50-60 characters in length, which should be including targeted keywords that relate to the particular location.
Heading: Create a short yet striking heading with targeted keywords that attract the local visitors.
Meta description: You should have a meta description that is 150-160 characters in length and targets those keywords that are searched for in local searches.
Unique content on every page: It is generally seen that there is same content on every page of the website that is targeting multiple locations and only the location is altered. But, this is not the right practice. You must create quality content for every page that is being optimized for a different location.
Apart from all the above mentioned points, you must ensure that you have 100% correct information on all local profiles. You must perform SEO audits every 3-6 months to make sure you are heading the right way. For any kind of SEO assistance, you can contact Jain Technosoft who with their excellent SEO services can help you rank higher and help in bringing in more localized traffic and increase conversions.