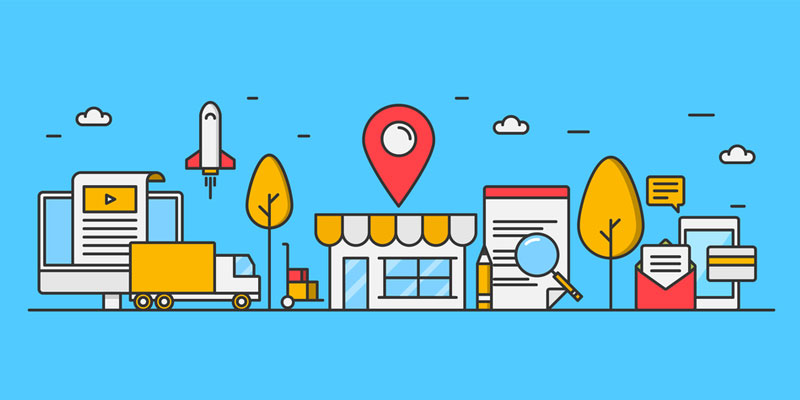 A few years ago, when Google was just founded, say around 15 to 20 years back, one of the greatest challenges for businesses to be found by new customers was to have a bigger banner, magazine or newspaper ad. However, today it is a completely different outlook. Today, businesses need to be found on search engines and social media channels. And for this, businesses need to have website that are in tune with search engine algorithmic changes. In case of local SEO, it is important that customers who are looking for what you have to offer can actually find you. Therefore, you need to create a website that serves the customers' needs and make you more visible online. Today, businesses of all levels can get themselves in front of a large audience by laying out a strong foundation for getting found. However, there are a lot of things that you must keep in mind while planning a local SEO strategy. Either you hire the best SEO service in India or make sure to utilize these tips in your local SEO strategy.
Have a social presence
You must have a social strategy in place to build a presence that delivers a return on investment. You need to be present on some or the other social media and make sure to post and engage regularly with your customers. Respond to reviews and messages, and have an encouraging conversation with the users. Having an active social media presence brings in higher search rankings.
Keep your listings updated
Have you changed your store location or phone number or anything for that matter? Don't you think you must immediately make changes about it on your website too? Obviously! If a potential customer tries to contact you, and your phone number is not the correct one, he will be shifting to your competitor's listing; and all you will have is a missed opportunity. Thus, you must make sure that all your listings are updated and consistent. Use tools like Moz Local, Yet, Whitepsark, Bright Local, SinglePlatform and Universal Business Listing to easily manage your local citations.
Keep your website updated
Do not neglect your website under any circumstances. More than 70% of users use search engines to start their customer journeys. So, make sure you have a website and also ensure that it is updated. Your website is a reflection of your business; thus your site should be accessible with all your business information. Make it attractive, responsive, updated and easy to navigate, while fulfilling all the needs f your customers. Having a great website will drive traffic, boost user engagement, reduce bounce rate, increase conversions and encourage higher rankings.
Have positive reviews
Having positive reviews on your website is an opportunity to build up your online reputation. Every time a visitor searches for something on your side, they will also been looking for the reviews collected by the particular product or service. If you don't consider the star ratings you are getting on your site, you are missing out on a huge chance to make an impression. While evaluating prospects, customers generally go to social media sites like Facebook and Yelp to check for online reviews before making a decision. So, make sure to see what others are saying about you online by using tools like Google Alerts, Reputology, Merchant Centric, Review Trackers, Social Mention, ReviewPush and Reputation.com that will help you to not only find but also respond to reviews quickly and easily. Businesses that make it a point to respond to reviews are considered trustworthy and reliable, thus improving the reputation of your business.